Ex-Head Of State, Abdulsalami Reveals Reason For His Sudden Trip To UK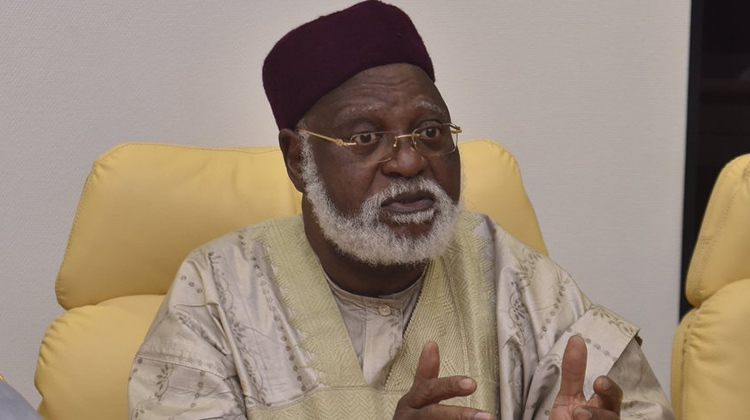 A former head of state, Abdulsalami Abubakar has revealed the reason for his sudden trip to the United Kingdom on Monday.
According to the elder statesman, he had to cancel activities to mark his 80th birthday because he is recovering from a knee problem.
The former head of state debunked the claim that he suffered a stroke, adding that he had issues with his leg which has hindered him from walking.
Abdulsalami in a chat with The Cable said, "I had a swollen knee and was unable to walk for days in the last week of May.
"After initial care by my doctors, they advised that I should seek further expert care abroad. That was why I had to cancel my birthday programme.
"I was on admission for a brief period but I have now been discharged while doctors do a regular follow-up. I am much better. It was not an emergency and I was not rushed to any hospital.
"I appreciate the support, love and care that Nigerians have been showing since the story went on social media. I am grateful to all my friends and well-wishers."
Recall that the spokesman to President Muhammadu Buhari, Garba Shehu on Monday also noted that Abdulsalami has been discharged from a hospital in London, adding that there is no cause for alarm.