New Wife Chains Step-son To Security Post In Owerri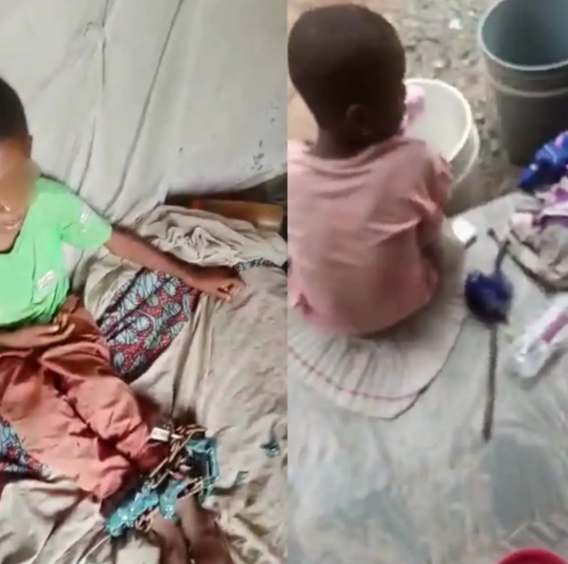 The Imo state Police has apprehended one Chimezie Nwosu and his new wife, Victoria Nwosu, for physically abusing three children from his previous marriage in their home located at the World Bank area in Owerri, Imo state.
The state police command spokesperson, CSP Michael Abattam in a statement on Saturday said a good samaritan who saw how the children were treated filmed and shared a video of how one of them was chained while the other two were left unattended.
Abbatam stated further that after receiving the report from the good Samaritan the command immediately swung into action and visited the scene where the child who was in captivity was rescued.
The statement reads: "On arrival the police operatives went into the identified house where they found a malnourished child, later identified as Kelechi Nwosu, age 7 years,in an uncompleted security post, his two legs chained and locked with two padlocks. The child was immediately rescued alongside two other children-Destiny Nwosu age 11 years and Chinemerie Nwosu age 9 years all looking unkept and malnourished.
"Preliminary investigation revealed that, the child was chained by his stepmother Mrs. Victoria Nwosu 'f' age 26 years. The father of the three children, Mr Chimezie Nwosu 'm' age 30 years seeing his wife maltreating the child never showed concern or cautioned his wife. It was also discovered that the three rescued children were left by Mr. Victor Nwosu's estranged wife."
The children were later taken to a hospital, treated and later discharged. The police handed them over to a government-recognized Orphanage Home where they will be well taken care of pending when their mother is located.