2023: Peter Obi Reveals Who Decides Whether He Becomes President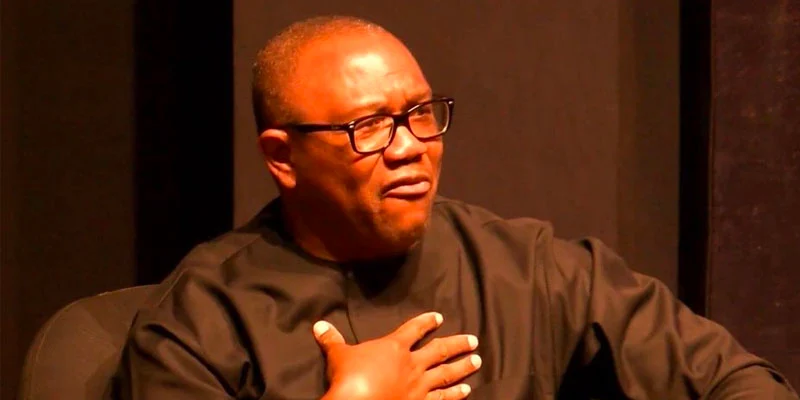 Presidential candidate under the platform of Labour party, Peter Obi has said Nigerians and not political parties would decide who becomes president in 2023.
Naija News reports that Obi made the statement during the 'Men of Valor Conference' organized in Abuja by the Revival House of Glory International Church.
The former governor while reacting to the fact that the presidential election in Nigeria has been a two-horse race between the All Progressive Congress and the Peoples Democratic Party said it is the people that decide on that.
"It's about the people. The people have allowed some people to hijack their country.
"The people will determine whether it will be a two-horse race or not.
"When I was running for governor, I went to an unknown party then, then I was elected governor.
"There was no single lawmaker in my party (APGA). The people will decide who they want."
He asked all politicians to tell the people what they can do and how they started.
"This is time to scrutinize, luckily this is going to take us more than eight months, let people come and tell us where they started, what they are doing, let's know who they are.
"This is time for everybody to come on the stage and tell us what they want to do.
"We want to hear it, no typing, no paper, tell us with your mouth so we can document it," he added.
Obi said Nigerians should forget about religion come 2023 elections, "we have issues in the country, we need competent leaders."