The Warriors Are NBA Champions Again By Gabriel Obiti
The Golden State Warriors have once again- 4th time in 8 years-emerged winners of the NBA Championship after defeating Boston Celtics 103-90 in their NBA Final Game 6 match at TD Gardens in Boston this morning.
Warriors had to weather a quick start by the Celtics, who led early by as much as 10 points, before coming back to take firm control of the game by the end of the first quarter. A barrage of threes from Steph Curry and breakout performer Jordan Poole saw Golden State go up by 10 points early in the 2nd quarter. A lead they never relinquished.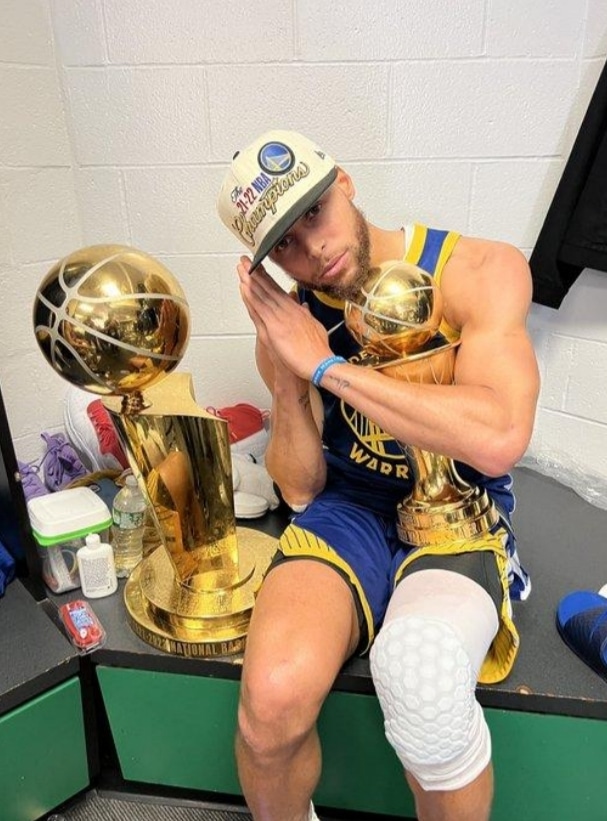 Having gone up by as many as 20 points, the Warriors kept getting pulled back by Boston, who kept the game alive until late in the fourth quarter when Golden State pulled away to win the series 4-2.
The win reinstates what can only be described as a basketball dynasty as the Warriors have now played in 6 of the last 8 NBA finals, winning 4.
After the game, Golden State superstar Stephen Curry was deservedly awarded his first NBA Finals MVP amidst cheers from his teammates. The 2-time NBA MVP and scoring champion has been criticized for failing to win the accolade in his previous championship triumphs. Curry averaged 31.2 points 6.0 rebounds and 5.0 assists in 6 games in the NBA finals.
This ends a great season for the Celtics as they came back from a poor start to finish second in the Eastern Conference in the regular season,
before winning and outlasting every other team en route to the Eastern Conference Title in the playoffs. Boston fell short despite valiant performances from Jaylen Brown (team-high 34 points) Al Horford (12 points in the 3rd quarter) and Robert Williams (game-high 5 blocks).