Nigerians React As INEC Rejects Machina, Picks Ahmad Lawan For Yobe North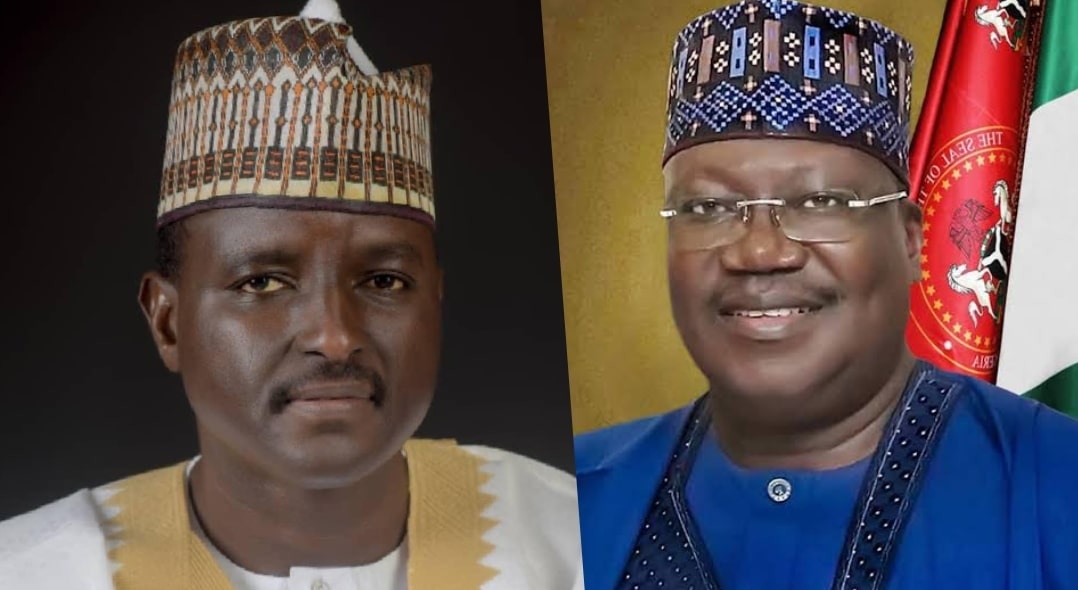 The picking of Senate President Ahmad Lawan over Youth leader, Bashir Machina  by the Independent National Electoral Commission (INEC) as the candidate of the ruling All Progressives Congress (APC) for the Yobe North Senatorial District has sparked reactions on social media.
Naija News earlier reported that the ruling party uploaded the Senate President's name on the server of the electoral body alongside its senatorial candidates across the country.
This comes after several reports alleged that there have been moves by Lawan and the APC leadership to transfer the senatorial ticket secured by Bashir Machina to the Senate President following his loss of the APC's presidential ticket to Asiwaju Bola Ahmed Tinubu at the party's primary.
Reacting to the development, netizens called out the electoral body, questioning the premises on which the Senate President, Ahmad Lawan was recognized as the senatorial candidate for Yobe North.
They had also outrightly condemned the action by the electoral body.
@FS Yusuf wrote; "On what basis, when he didn't participate in the senatorial primaries?"
@Prince Adeleye wrote; "Exactly what I'm about to ask …. INEC is part of the decadence in the political system"
@AbandaAlex_ wrote; "INEC has embarrassingly alludes to the fact that they are never a pristine institution in Nigeria. A country's electoral body ought to elicit fairness & authenticity in matters concerning election but they are always vulnerable to be used as tools in favour of the ruling party."
@NostalgicRaph wrote; "So hilarious… Nigeria my country.. How possible?? Next year's rigging won't be funny at all.
@more_jnr wrote; "Inec accepts Ahmad Lawan but rejects Akan Udofia . Both are a result of abracadabra…. Different law for different region."
@Dann_10 wrote; ''How can one trust the competence of an umpire like @inecnigeria, a fellow who didn't participate at the primaries is now picked as a senatorial candidate, even when INEC was an observer at the primaries. It tells you a lot about INEC, and it so called independence."
@MrOshotee wrote; "My brother, will play a major factor cos they are worse then we imagined
Yamai"
@ThisisAttat wrote; "Is this the party we are expecting to conduct a free and fair general elections? Okay o"
@Mike wrote; "APC has finished what's left of all our institutions. I guess this is based on "technicalities" as well. A failed state, A total mess."