Dollar To Naira Exchange Rate Today, 17 June 2022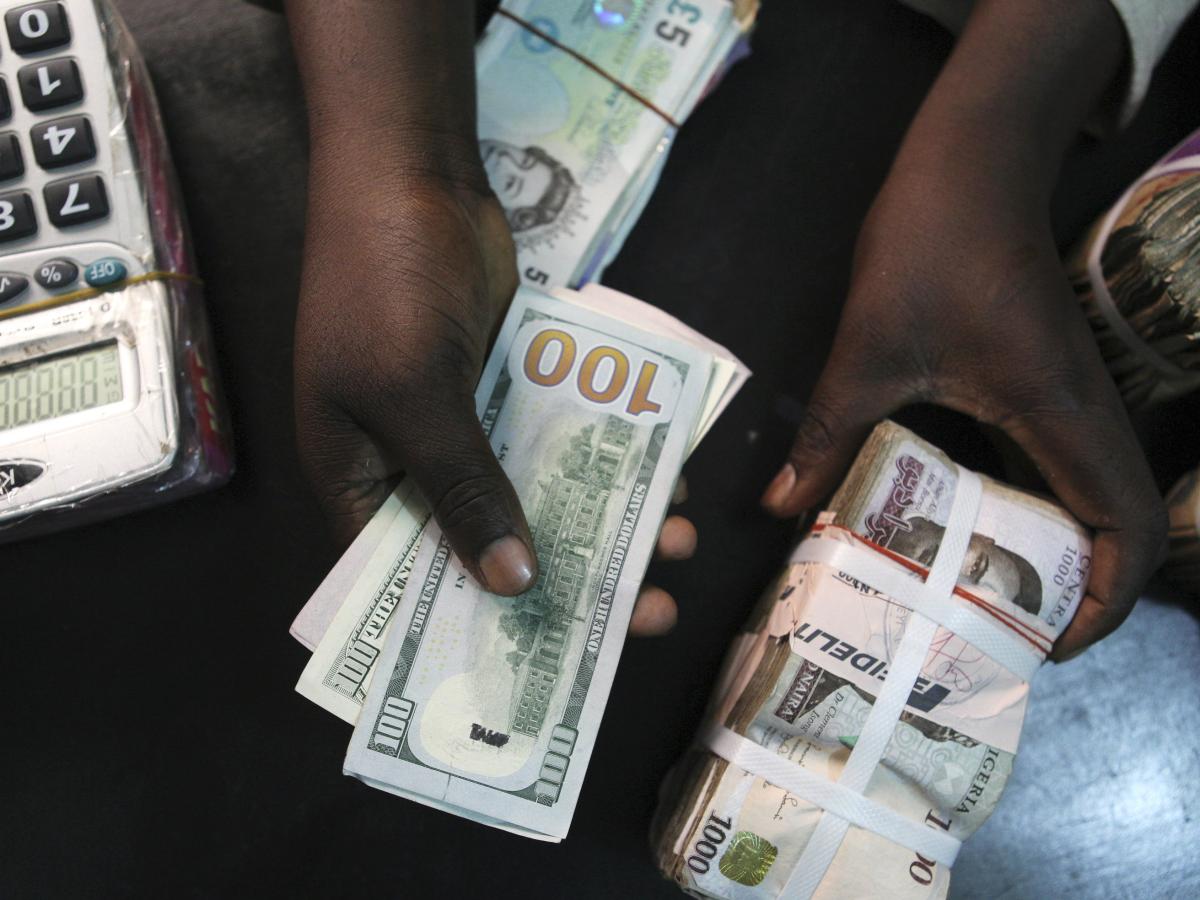 Thursday, 16th June: This is the news about the Dollar to Naira rate at the official and black market exchange rate.
Read Naija News update on the official dollar rate in nigeria as well as Black Market rates, Bureau De Change (BDC) rates, and CBN rates.
The official rate today, Thursday, June 16th, 2022, for $1 dollar to naira = ₦419.82/$1.
According to the data obtained from the FMDQ, where Naira is traded officially, the exchange rate between the naira and the US dollar opened at ₦419.82/$1 on Thursday 16th after it closed at ₦420.00  to a $1 on Wednesday, 15th June 2022.
Naija News reports that the dollar to naira exchange rate has maintained an average of N416.69 to a dollar since the beginning of the new year.
How much is a dollar to naira today in the black market?
The exchange rate for a dollar to naira at Lagos Parallel Market (Black Market) players buy a dollar for N600 and sell at N610 on Thursday, June 16th 2022, according to sources at Bureau De Change (BDC).
Please note that the Central Bank of Nigeria (CBN) does not recognize the parallel market (black market), as it has directed individuals who want to engage in Forex to approach their respective banks.
Dollar to Naira Black Market Rate Today
| | |
| --- | --- |
| Dollar to Naira (USD to NGN) | Black Market Exchange Rate Today |
| Buying Rate | 600 |
| Selling Rate | 610 |
The exchange rate between the naira and the US dollar opened at ₦419.82/$1 on 16th June, 2022 and closed at ₦420.50/$1. Showing a change of 0.12% and a daily turnover of $136.35 million.
According to data from FMDQ, forward rate went as high as ₦453.55 and as low as ₦420.00.
Spot rate: The dollar sold to the naira as high as ₦444.00 and as low as ₦413.00.
A spot exchange rate is the current price level in the market to directly exchange one currency for another, for delivery on the earliest possible value date.
Nigerian oil marketers have identified why many petrol stations are currently closed across states.
Naija News had reported earlier that motorists and residents were seen forming long queues in major parts of Ibadan, the Oyo State capital to buy Premium Motor Spirit popularly known as Petrol.
It was unclear before now why the sudden pileup in some filling stations while others are seen closed.
A report has now revealed that about 75 per cent of filling stations across the country are currently out of business due to their inability to purchase the diesel required to power their tankers and transport Premium Motor Spirit (Petrol) to their various outlets.
Some dealers under the aegis of the Natural Oil and Gas Suppliers Association who addressed journalists in Abuja earlier said the recent surge in the price of diesel was the reason why petrol scarcity had resurfaced in many parts of the country including Abuja.
The marketers expressed worries that the price of diesel may eventually increase to N1,500/litre in the next two weeks if certain measures are not taken.