Nigerians React As PDP, Atiku Confirm Okowa As Running Mate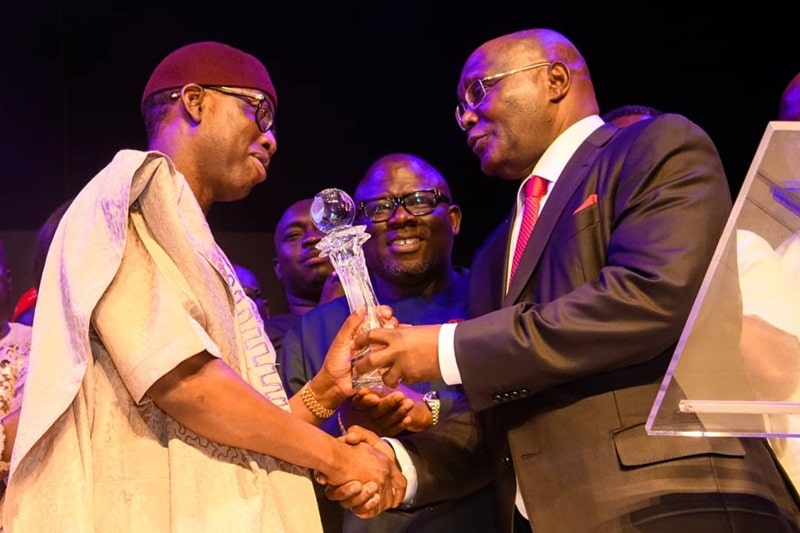 The official Twitter handle of the Presidential candidate of the Peoples Democratic Party, Atiku Abubakar, was flooded with reactions on Thursday after the politician confirmed the Governor of Delta State, Ifeanyi Okowa as his running mate for the 2023 general elections.
Naija News reports that Atiku officially unveiled Okowa as his running mate at the party's National Secretariat today after Okowa was screened and cleared by a Screening Committee.
Okowa had earlier arrived at the PDP National Headquarters, Wadata Plaza in Abuja to attend the vice-presidential screening exercise scheduled by the National Working Committee (NWC).
Speaking at the unveiling ceremony, Atiku revealed that he chose Okowa because he has the qualities to be President and has an appreciation of the deep rot in which the country has been put into.
The PDP Presidential candidate added that he chose Okowa because he is dedicated, and reliable and would support him wholeheartedly to steer the country to greater heights.
Atiku also said he is equally hopeful that Okowa would help him and the party regain power in the 2023 presidential election and eject the APC from Aso Rock.
Okowa's emergence as Atiku's running mate has, however, generated a barrage of reactions on social media as netizens express their different beliefs on the possible outcome of the 2023 presidential election.
Reacting to Atiku's confirmation of Okowa via his Twitter handle, a netizen with the username @JusticeAtulomah wrote: "I can imagine the dilemma Peter Obi's absence caused the PDP and the difficulty in arriving at this choice. Okowa had to put on the red cap to identify as Igbo or what?
"I wish you luck, but then we know who the luck lies with. Peter Gregory Obi (the man who gives no shishi)."
In his opinion, Omodia Elisha [@OmodiaElisha] believes that "Atiku u will lose for the 6th time belt on it how on earth will u pick Okowa and leave wike that has a war chest to win election".
Also commenting, Uche Aisha Kanabe [@uckanabe] wrote: "You have made it easy for Peter Obi. Okowa can't even win Delta State. I'm in his state and I can tell you for sure."
Victor Chrome [@VChrome144] wrote: "A Smart Move By PDP Or Should I Say The Fulani Cabal, This Way You Guys Can Now Persuade The Southsouth To Vote The PDP, Same People But Different Faces And Approach, But For For Us Biafrans Our Demand For A Referendum Remains Unchanging."
Another user of the bird app, Dr-Of-Thoughts [@houseofchameleo] said: "I am from Delta State, Okowa docility is nothing good to write home about, he lacks an innovative mind and is extremely laid back!! He will be second Osinbajo aka my hands are tied!! Nothing good will come out from the combo."
Malam Salihu Bamle [@SalihuAmumini] however believe that the combination of Atiku and Okowa will make a good administration.
He tweeted: "This is a nice and lovely combination, Governor Okowa is a great administrator who is more of South-South and South-East because he is a Delta-Igbo. This show that @OfficialPDPNig is fully ready for the task ahead. Congratulations @IAOkowa"
Queen of the East [@ujusonita] also gives a thumbs up for the combo saying "Congratulations Atiku.Okowa has a great personality and record-breaker. He is the first of his kind from his community to have ever ruled Delta state. I strongly believe you two are better combination for 2023. Good luck."