Muslim-Muslim Ticket: Yahaya Bello Speaks On Choice of Tinubu's Running Mate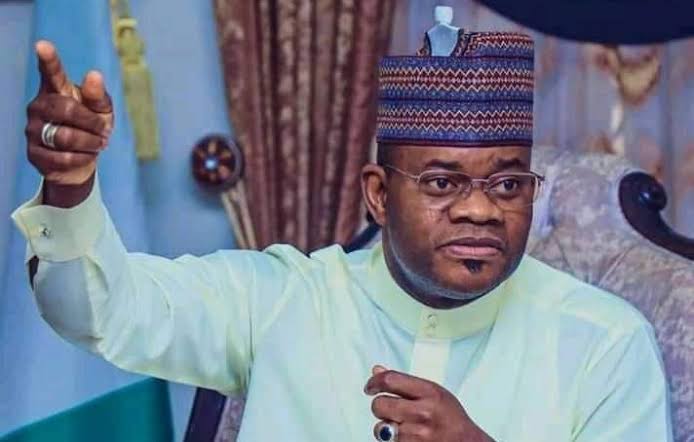 Governor Yahaya Bello of Kogi State has reacted to the Muslim-Muslim ticket controversy that has surrounded the choice of vice president slot in the All Progressives Congress (APC).
Naija News reports that there have been different reactions to the speculation that the ruling APC may field a Muslim as the running mate of the APC presidential candidate, Bola Tinubu, in the 2023 presidential election.
Some APC chieftains in their reactions have asked Nigerians to ignore the religion of the party's presidential candidate and his running mate but focus on their competence.
While many people and groups such as the Christian Association of Nigeria (CAN) and the Catholic Church have rejected the plan by the political parties to field a Muslim/Muslim ticket in the 2023 presidential election.
Speaking with State House correspondents after a meeting with President Muhammadu Buhari in Abuja, Governor Bello said the APC must prioritise merit while choosing Tinubu's running mate.
Bello expressed confidence that the APC will come up with someone who will assist the ruling party in winning the 2023 presidential election no matter the person's religious affiliation.
He, however, stated that the religion or ethnicity of the running mate does not matter.
He said, "Whether Muslim-Muslim ticket or a Christian, whether from North-East or from wherever, I am confident that the party is going to come up with someone who will assist in the already victory that we are envisaging ahead of us. So whether you're Muslim or Christian, we're all Nigerians."