2023: 'Is It A Sports Competition? – Journalist Knocks Dino Melaye For Comparing Tinubu And Atiku's Football Skills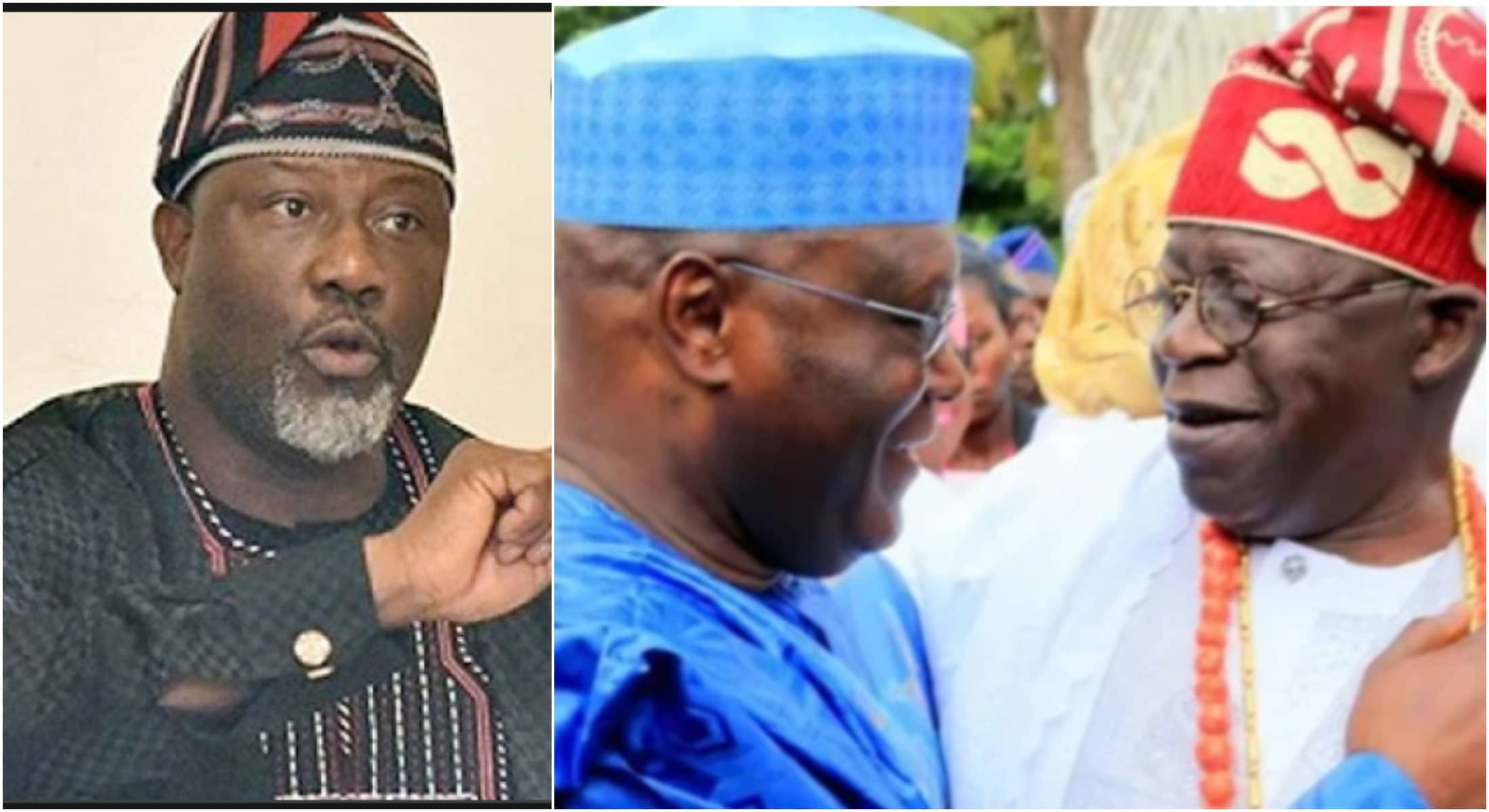 A chieftain of the Peoples Democratic Party and former Senator, Dino Melaye has been knocked by Nigerian journalist Seun Akinbaloye during his programme 'Politics Today'.
Speaking during the interview, Dino Melaye compared the two major political party Presidential candidates, stating that Atiku stands a higher chance of winning the election than Tinubu.
Melaye insisted that the APC candidate cannot stand Atiku, stressing that Nigerians cannot afford to have another president who travels for medical trips.
The former senator also made a joke about sending Seun Akinbaloye a video of Atiku playing football which he claimed Tinubu cannot do.
He said: "Atiku was playing football some 3-4 days ago, I'll send you the video, ask the candidate of the APC to go and do the same."
Responding to Melaye, Seun Akinbaloye questioned if the 2023 election was a sports competition.
The issue of Tinubu's health has remained a topic of discussion amidst his intense effort to assume the position of the presidency.