Intrigues As Bola Tinubu's Running Mate Revealed Hours Before INEC Deadline, Ganduje, Masari, El-Rufai Left Hanging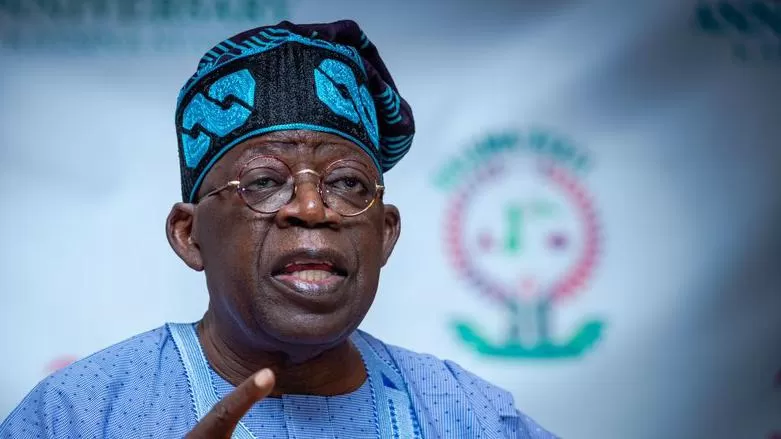 In order to beat the deadline set by the Independent National Electoral Commission (INEC), the presidential candidate of the All Progressives Congress (APC), Asiwaju Bola Ahmed Tinubu has selected a temporary running mate.
It was gathered that the running mate selected by Tinubu and submitted to INEC will hold down the position until a suitable vice-presidential candidate is picked by APC leaders.
Tinubu, who had consulted with President Muhammadu Buhari and other stakeholders, will today release the name of his running mate hours before the electoral umpires deadline.
With the APC finally sticking with a Muslim-Muslim ticket, the Northwest is highly favoured to produce a vice for the former Lagos State Governor.
Those in the frame to emerge as running mate include Governor Abdullahi Umar Ganduje of Kano State, Governor Nasir el-Rufai of Kaduna State, Governor Aminu Bello Masari of Katsina State.
Sources disclosed to Guardian that the presidential candidate picked one Alhaji Kabir Masari from Katsina as his running mate.
Masari is of the Malumfashi/Kafur Constituency in Katsina State, the home state of President Muhammadu Buhari.
The vice presidential slot given to Masari, according to sources is a 'holding ticket,' as both Tinubu and his allies are still shopping for a widely acceptable running mate.
The source said Masari would be holding the ticket in trust for another candidate to be announced by Tinubu.
A member of the APC national working committee also told The Guardian that Tinubu has indeed settled for a dummy name called Ibrahim Masari, "but he is separate from the Katsina governor. Tinubu did that just to fulfill INEC's requirement pending when he makes up his mind on his running mate."
Another source told This Day that the running mate selected by Tinubu will hold the position for a few weeks.
"The name of the running mate submitted would be changed for another northern politician in the next few weeks. The one submitted is just holding the ticket in trust for another candidate to be picked by Tinubu and the party in the next few weeks.
"The candidate is still widely consulting, because the issues around the choice of running mate are many and he is yet to address them all. So, he is still asking for more time to look into it all – whether he is running a Muslim-Muslim or a Muslim-Christian ticket.
"He personally thinks there's a need for more consultation and that's what he is doing. The debate on the choice of deputy has assumed a level that is currently greater than the party and the candidate, hence the need for comprehensive consultation, which is what he is doing," a reliable party source hinted last night.