Hours After Emerging Atiku's Running Mate, Okowa Honours Driver Who Averted Fire Disaster In Delta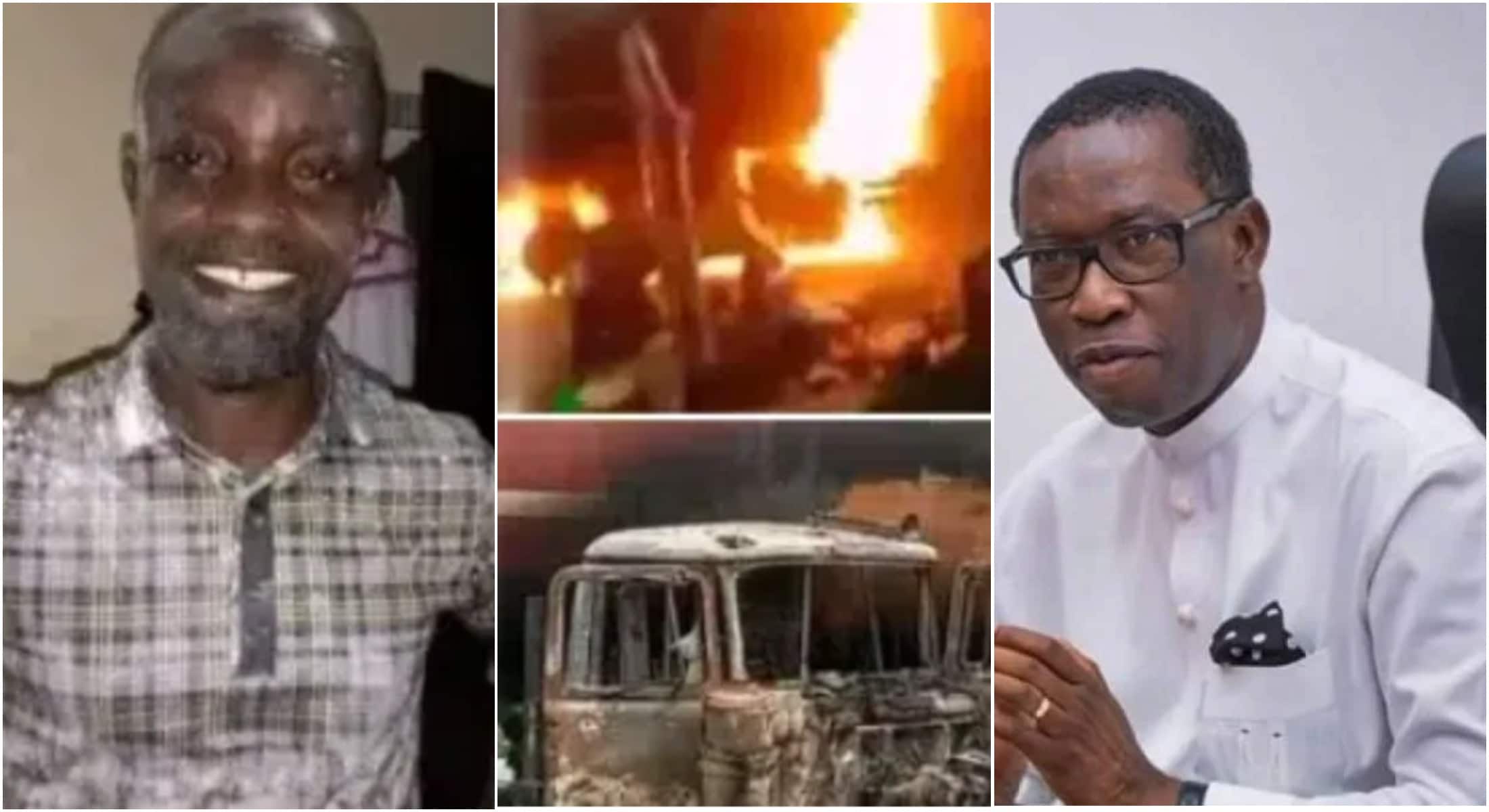 Delta State Governor, Ifeanyi Okowa has honoured Ejiro Otarigho the tanker driver who averted a major disaster in the Ughelli Area of Delta State.
This is coming a few hours after Okowa was picked by the Peoples Democratic Party's Presidential Candidate as his running mate for the 2023 election.
Naija News reports a viral video captured when Ejiro Otarighon was driving his truck amidst a huge flame that could have destroyed properties and lives in the town.
The driver was able to avoid the tanker explosion as he succeeded in driving the burning truck to a safe environment.
For displaying such bravery, Otarigho was presented with a cheque on Thursday by Governor Ifeanyi Okowa, who was represented by the Secretary to the State Government (SSG), Patrick Ukah, at the SSG's office in Asaba.
Governor Okowa praised him for his rare display of patriotism, humanity, bravery, and heroism, noting that the incident would have killed many people and destroyed property.
He said Otarigho had become the new face of Delta and Youth Ambassador for his display of heroism, adding that the state government would continue to celebrate him.
According to the governor, Ejiro Otarigho's kind gesture could not be translated into money but he should understand that people appreciated him for the action, and urged him not to stop at this but continue to do his best for humanity.
Otarigho expressed appreciation to the state government for the gesture, adding that driving the burning tanker filled with premium motor spirit away from a busy spot was the best he could do at that moment to save lives and property.