Ekiti 2022 Election – Full List Of Candidates, Parties, Other Things You Should Know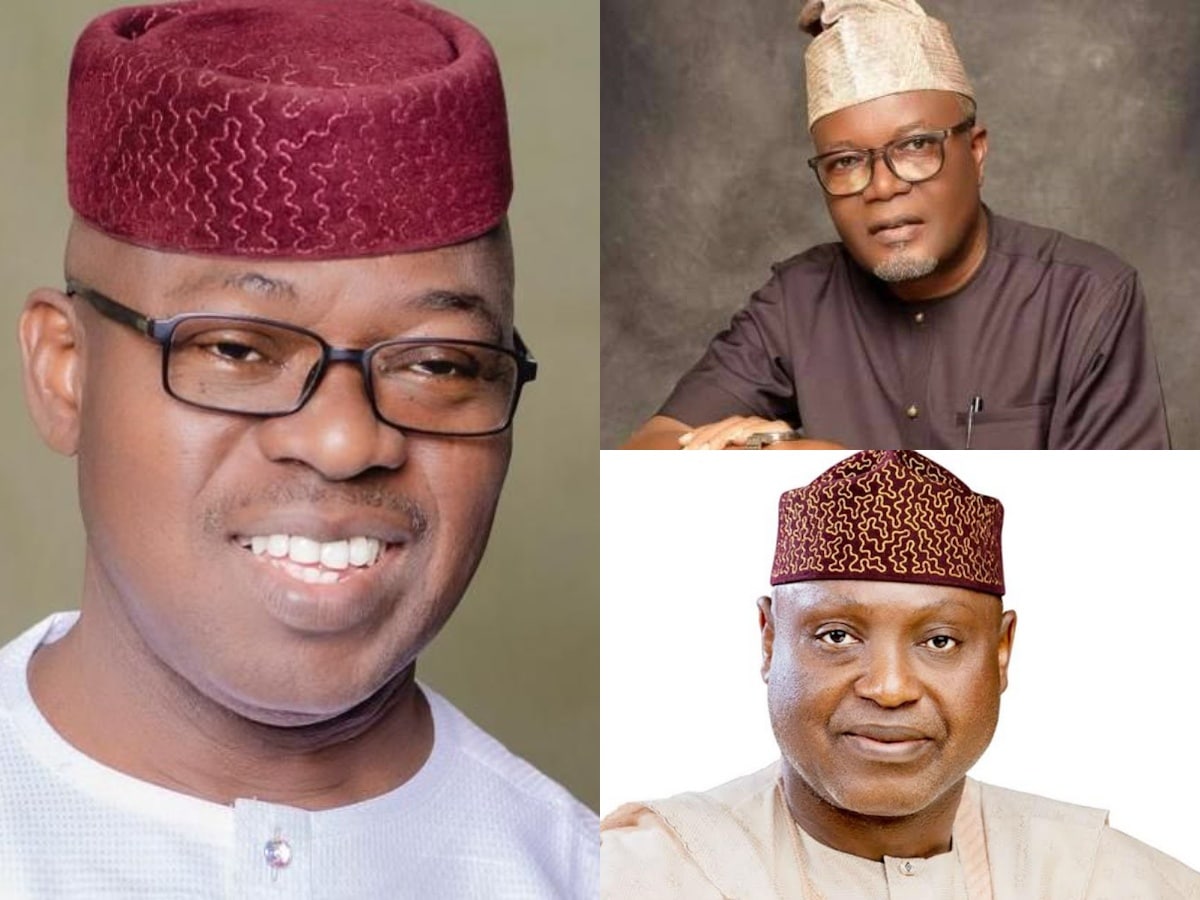 The 2022 governorship election in Ekiti State to be conducted by the Independent National Electoral Commission (INEC) will hold on Saturday, 18th June.
Ahead of the said date, political parties and their candidates are already finalizing strategies to ensure victory in the polls.
The incumbent Governor, Kayode Fayemi is not in the race as he has fulfilled his maximum of two terms as stipulated in the country's constitution.
According to details made available by INEC, sixteen candidates are in the race to succeed Fayemi.
The candidates will be testing their popularity with voters at the polls in the 3 Senatorial Districts, sixteen 16 Local Government Areas, 177 wards and 22,244 polling units come Saturday.
Of the 16 candidates in the race, two are females – Christiana Olatawura of the Action Peoples Party (APP) and Kemi Elebute-Halle of the Action Democratic Party (ADP).
The All Progressives Congress (APC) which is the current ruling party in the state has a former Secretary to the State Government, Biodun Oyebanji as its candidate.
The Peoples Democratic Party (PDP) has Bisi Kolawole who enjoys the backing of former Governor Ayo Fayose as its candidate.
Similarly, former Governor Segun Oni is the candidate of the Social Democratic Party (SDP).
Below is the full list of all candidates and their parties.
1. Biodun Oyebanji – All Progressives Congress (APC)
2. Reuben Famuyibo – Accord
3. Wole Oluyede – African Democratic Congress (ADC)
4. Debo Ajayi – Young Progressives Party (YPP)
5. Kemi Elebute-Halle – Action Democratic Party (ADP)
6. Moses Olajide – African Action Congress (AAC)
7. Olufemi Obidoyin – All Progressives Congress (APGA)
8. Peter Adegbenro – Allied Peoples Movement (APM)
9. Segun Oni – Social Democratic Party (SDP)
10. Bisi Kolawole – Peoples Democratic Party (PDP)
11. Modupe Olatawura – All People's Party (APP)
12. Daramola Roland – Labour Party (LP)
13. Oladosu Fatomilola – New Nigeria People's Party (NNPP)
14. Tope Iyaniwura – National Rescue Movement (NRM)
15. Olaniyi Agboola – People's Redemption Party (PRP)
16. Kolade Akinyemi, Zenith Labour Party (ZLP)