Black Market Dollar To Naira Exchange Rate Today 16th June 2022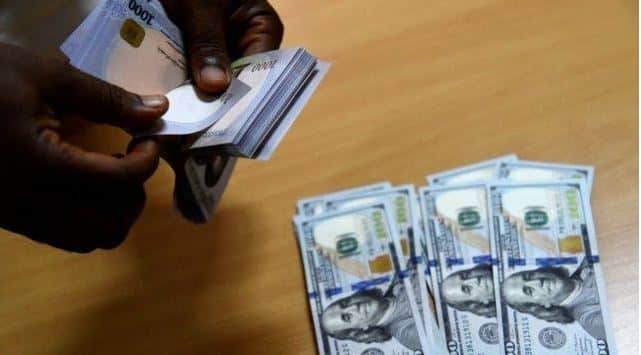 What is the Dollar to Naira Exchange rate at the black market also known as the parallel market (Aboki fx). See the black market Dollar to Naira exchange rate for 15th June, 2022, below. You can swap your dollar to Naira at these rates.
How much is dollar to naira today in black market?
Dollar to naira exchange rate today black market (Aboki dollar rate):
The exchange rate for a dollar to naira at Lagos Parallel Market (Black Market) players buy a dollar for N580 and sell at N610 on Wednesday, 15th June, according to sources at Bureau De Change (BDC).
Please note that the Central Bank of Nigeria (CBN) does not recognize the parallel market (black market), as it has directed individuals who want to engage in Forex to approach their respective banks.
Dollar to Naira Black Market Rate Today
| | |
| --- | --- |
| Dollar to Naira (USD to NGN) | Black Market Exchange Rate Today |
| Buying Rate | 580 |
| Selling Rate | 610 |
Please note that the rates you buy or sell forex may be different from what is captured in this article because prices varies.
The dollar-to-naira exchange rate has risen from N500 to N603 at the parallel market, for the past year (Between June 2021, and June 2022).
Naija News gathered that the increase in the exchange rate shows that the greenback appreciated by 21 percent within the period.
It was learned that the dollar exchanged at N603 (average) at Lagos and Abuja parallel markets on Tuesday, indicating a worsening liquidity crisis in the foreign exchange market of Africa's biggest oil producer.
The margin between the official and the parallel market rates on Tuesday was N187.28, a situation believed to be fuelling arbitrage and worsening an already bad FX supply situation, The Punch reports.
At the Importers and Exporters (I&E) window, a dollar was exchanged at N415.72, gaining N5.53 in three days. But year on year, the naira weakened by nearly one per cent in relation to the dollar, rising from N411 to N415.72.
Nigeria is experiencing one of its worst FX crises in history due to demand overshooting supply.