2023:Tinubu Quietly Submits Presidential Forms To INEC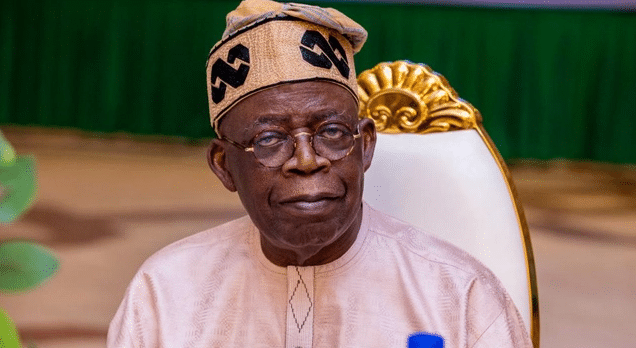 The Presidential candidate of the ruling All Progressives Congress (APC), Bola Ahmed Tinubu, has quietly submitted his presidential forms to the Independent National Electoral Commission (INEC).
Naija News reports that Tinubu quietly submitted his presidential forms in order to beat the June 17 deadline set by the electoral agency for presidential candidates to submit the names of their deputies to the commission.
A source told ThisDay on Wednesday night in Abuja that Tinubu and the APC submitted the forms in order not to risk disqualification from the 2023 Presidential election.
This development comes after INEC had announced June 17 as the deadline for political parties to submit the list of candidates for president, vice-president, Senate and House of Representatives.
Speaking during a meeting with Resident Electoral Commissioners in Abuja last week Thursday, INEC chairman, Mahmood Yakubu, had said the deadline will not be extended for any political party.
He emphasized that the portal for the submission of the list of candidates for national elections will automatically shut down at 6.00pm on Friday 17th June 2022.
Yakubu said with this innovation, there is no need for physical contact between INEC and political parties over the submission of candidates for the 2023 elections.
He had said: "For emphasis, the Commission wishes to remind Political Parties that only the names of candidates that emerged from democratic primaries as provided by Sec. 84 of the Electoral Act 2022 shall be submitted to the Commission. Similarly, the list of all Presidential and Governorship candidates must be accompanied by the names of their running mates (i.e. Vice Presidential and Deputy Governorship candidates) without which the nomination is invalid.
"All nominations must be uploaded to the portal on/or before the deadlines. The portal will automatically shut down at 6.00pm (1800hrs) on Friday 17th June 2022 for national elections and 6.00pm (1800hrs) on Friday 15th July 2022 for State elections. With this innovation, the Commission has eliminated the physical interface between party officials and INEC staff for the purpose of submitting the list of candidates for the 2023 General Election."