Pounds To Naira Exchange Rate/Black Market Rate Today 15 June 2022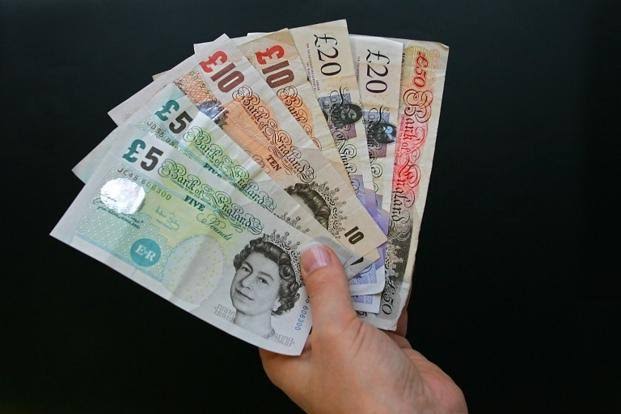 This is the news about the Pounds to Naira rate at the official and black market exchange rate Today June 15th, 2022.
Read Naija News update on the official pounds rates as well as Black Market rates, Bureau De Change (BDC) rates, and CBN rates.
Daily Pound to Naira, GBP to NGN, Black Market (Lagos) exchange rates, percentage changes, historical rate charts and currency converter.
How Much is Pounds To Naira Exchange Rate Today Official Rate?
The official rate today, Wednesday, 15th June, 2022, for £1 pound to naira = ₦501.8349/£1.
According to the data from the CBN, exchange rate between the naira and the British pounds opened at ₦501.8349/£1 on Wednesday June 15th, after it sold at ₦520.8636 to a £1 on Tuesday, 14th June 2022.
Naija News reports that a pound is bought at the official market at ₦501.2306 and sold for ₦502.4392.
How much is exchange rate of Pounds to Naira in Black Market today?
The exchange rate for a pound to naira at Lagos Parallel Market (Black Market) – Pounds exchaged for as low as ₦740 and as high as ₦770 on Wednesday, June 15th, 2022, according to sources at Bureau De Change (BDC).
The Nigerian government has reportedly paid five oil firms a total of $3.72bn on cash call arrears leaving an outstanding balance of $971.8m.
The five companies include Shell Petroleum Development Company, Mobil Producing Nigeria, Chevron Nigeria Limited, Total Exploration and Production Nigeria, and Nigeria Agip Oil Company.
The federal government have over the years accrued debts referred to as cash calls which are to be paid to the IOCs. This is because these companies have joint ventures for oil exploration and production.
Figures from NNPC showed that the national oil company had cleared its total negotiated debts with both MPN and CNL, which were put at $833.75m and $1.097bn respectively.
The oil firm's total negotiated debts with SPDC, TEPNG and NOAC were outlined as $1.37bn, $610.97m and $774.66m respectively, out of which the total payments to date by NNPC to the three IOCs were $777.4m, $458.91m and $550.01m respectively.
---
---
© 2023 Naija News, a division of Polance Media Inc.