Mercy Johnson, Others Dragged Into Mercy Aigbe And Lara Fight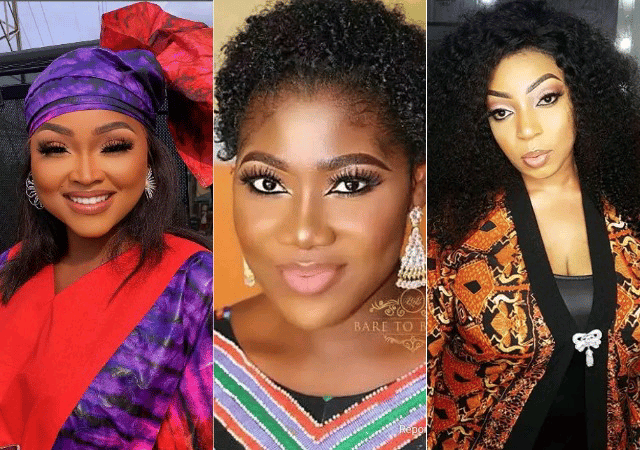 Nollywood actress Mercy Johnson has been dragged into a fight between her colleague Mercy Aigbe and businesswoman Lara Olukotun.
Recall that a video uploaded on Instagram by a popular blogger revealed that the actress and Olukotun had gotten into a disagreement in a mutual friend party.
The video started with the duo shading each other and Mercy later asking the DJ to play a diss song which provoked Olukotun and led to a physical confrontation.
Mercy later spoke to the blogger who shared the video to reveal her side of the story.
In the course of the discussion, the blogger slammed the mother of two for always flaunting her husband despite being a second wife while also reminding her that others like Mercy Johnson got married as a second wife but keep their head down.
Meanwhile, BBNaija reality TV star Hazel Onyeze popularly known as Whitemoney has spoken on his relationship with a former housemate Queen Mercy Atang.
Recall that after the reality TV show ended Queen reportedly blocked Whitemoney on social media.
Speaking on the incident during one of the reunion show episodes, Whitemoney explained that he was not aware that she had blocked him and only realized later that the so called block was on WhatsApp. Read more