MKO Abiola: Nigerians React As FG Finally Recognizes Kingibe As Vice President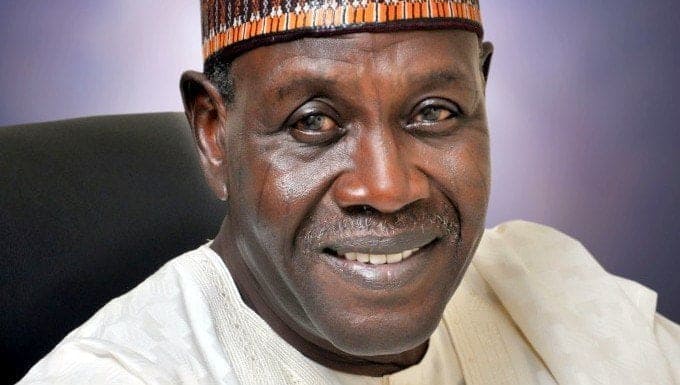 Nigerians have reacted to the recognition of Babagana Kingibe, the running mate of the acclaimed winner of the 1993 presidential election, MKO Abiola as a former Vice President.
Naija News reports that Kingibe was referred to as former Vice President during the Democracy Day celebration on Monday at the Eagles Square, Abuja.
Kingibe was invited to join President Muhammadu Buhari, former President, Goodluck Jonathan and the Senate President, Ahmad Lawan for a group photograph on Monday during the celebration.
Until today, Kingibe was not publicly recognised as a former Vice President in Nigeria.
Recall that President Buhari's administration in 2018 had changed the celebration of Democracy Day from May 29 to June 12 to honour Abiola whose Presidential election was annulled by the then military Head of State, Ibrahim Badamosi Babangida.
However, some netizens took to social media to express their views regarding the recognition given to Kingibe during the June 12 celebration in Abuja.
See some of the reactions below.
@OnorakpeneE wrote: "This is equity at play. MKO Abiola contested the June 12, 1993 presidential election with Babagana Kingibe as his running mate. It's automatic that Kingibe is recognized as VP after Abiola was recognized as winner and president. What's good for the goose, is good for the gander."
@Oluomosdm wrote: "Former Secretary to the Government of the Federation, Ambassador Babagana Kingibe who was the running mate to M.KO Abiola in the June 12, 1993, Presidential election, was introduced as a former Vice President today at the Eagle Square. This is great. Thank you @MBuhari."
@PhilipsAkinloye wrote: "The traitor that abandoned the mandate given to him for Foreign Minister under the military junta. Nothing will no go see for this country."
@olarewajudayo3 wrote; "How we this recognition stop the killings and kidnapping? It's another wasted jamboree effort. The person that was recognised according to the real history of June 12 saga even abandoned the struggle and go with the military at the time."
@Enudi3 wrote: "We actually know where this is going. So APC actually wants to go for a Muslim-Muslim ticket…
It's alright."