2023 Presidency: Umahi Dumps Peter Obi, Tells Ebonyi People To Vote For Tinubu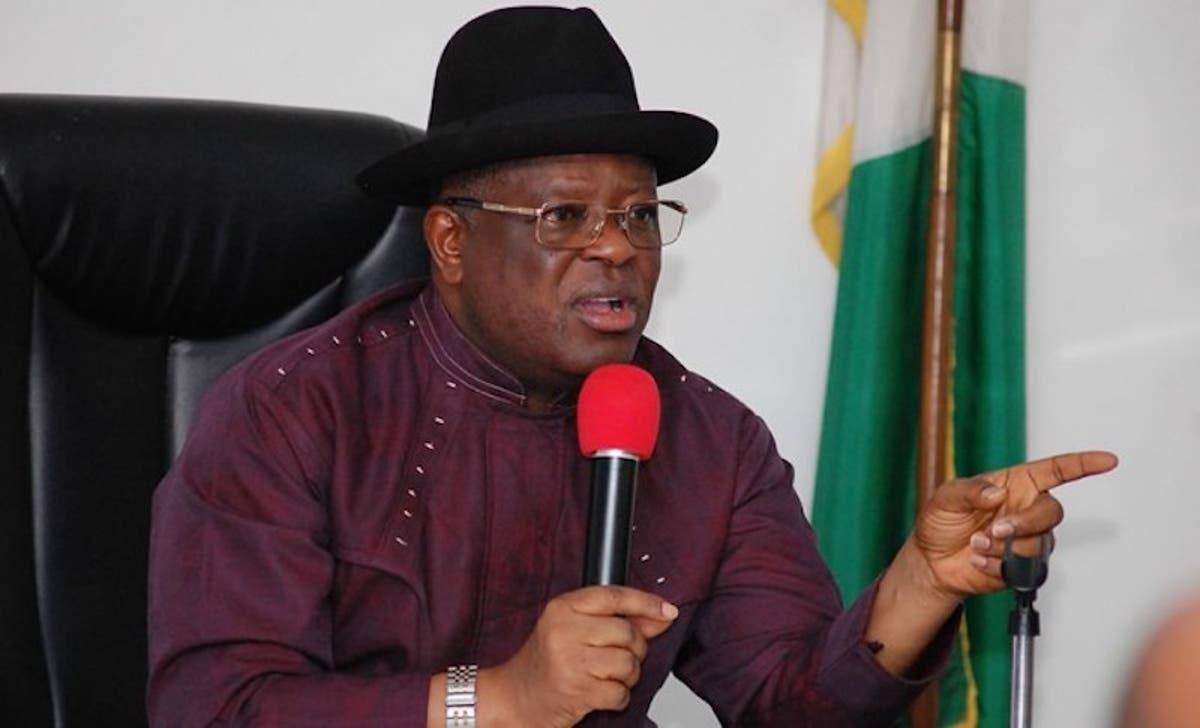 Ebonyi State Governor, David Umahi on Monday made a public declaration about his preferred presidential candidate for the 2023 election.
According to Umahi, he and the people of Ebonyi State will vote for the All Progressives Congress (APC) candidate, Asiwaju Bola Tinubu.
The Governor specifically mentioned in his statement that the people of Ebonyi State will not vote for the Labour Party which has Peter Obi as its presidential candidate.
He made the submission at the Executive Chambers of the new Government House, Abakaliki during the swearing-in ceremony of five Commissioners and two Special Assistants, into his cabinet including 6 Development Center Coordinators.
According to him, Ebonyi people will only vote for the APC.
"We will not vote for Labour Party, we will only vote for APC. Our vote is for APC and not for Labour Party. Our agenda is Ebonyi agenda. We will vote for our Presidential candidate in the person of Tinubu. We must strive to liberate Ebonyi State and that is our agenda," he said.
The newly sworn-in Commissioners include, Mr. Celestine Nwali who is expected to take over as Commissioner for Capital Territory Development, Chief Mattias Adum takes over the ministry of Lands and Survey while Chief Romanus Nwasum is to oversee the Ministry of Infrastructural Development for Concession.
Others include, Chief Chris Uchaji, Ministry of Solid Mineral Development, Mrs. Beatrice Eze, Ministry of Culture and Tourism, Chief Chuks Okoh, Special Assistant on Strategy while Mr. Uchenna Otu, Special Assistant on Transport.
The new appointees are coming into the positions following the resignation of the previous office holders to contest political positions in the 2023 elections.