Oshiomhole Speaks On Tinubu's Emergence As APC Presidential Candidate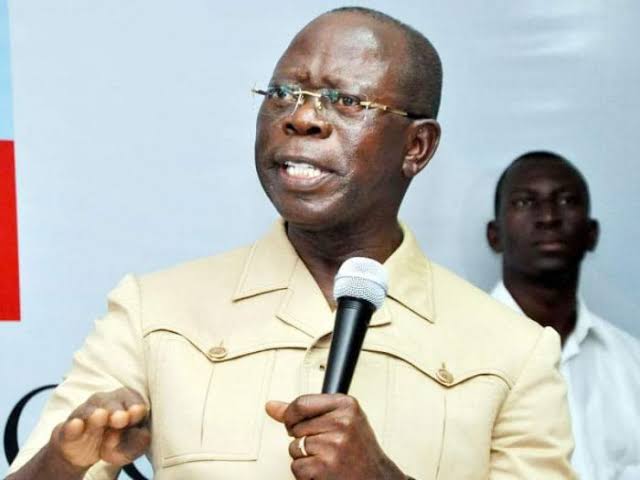 A former National Chairman of the All Progressives Congress (APC), Adams Oshiomhole, has reacted to the emergence of Bola Tinubu as the party's Presidential candidate.
Tinubu, a former Governor of Lagos State won the APC Presidential primary election by a landslide on Wednesday, defeating thirteen aspirants in the process, Naija News reports.
He polled 1,271 votes to beat the likes of Vice President Yemi Osinbajo who polled 235 votes, former Minister of Transportation, Rotimi Amaechi who scored 316 votes, and Senate President Ahmed Lawan who polled 152 votes.
In a statement he personally signed on Friday, Oshiomhole described the victory of Tinubu as a reaffirmation of his much-acclaimed unique capacity.
The former Edo Governor said the Presidential candidate of APC represents a movement, a force, full of energy and radiating hope of a brighter future to come.
He noted that Nigerians, no matter their political persuasions, would readily recognize his unique abilities and accept him as the right person to lead the country in 2023.
He said: "This victory is a reaffirmation of your much-acclaimed unique capacity to headhunt, mobilize, motivate and empower the best minds, irrespective of their tribe or religion, and use their combined creative efforts to translate your vision into reality.
"This is a key asset of leadership that you possess, which over the years has differentiated you from others and positioned you well above your contemporaries.
"You represent a movement, a force, full of energy and radiating hope of a brighter future to come, when Nigerians hand over to you the baton of leadership, which you are well prepared for and ready to accept with all its attendant responsibilities."