Kidnapped Abuja-Kaduna Train Passengers Regain Freedom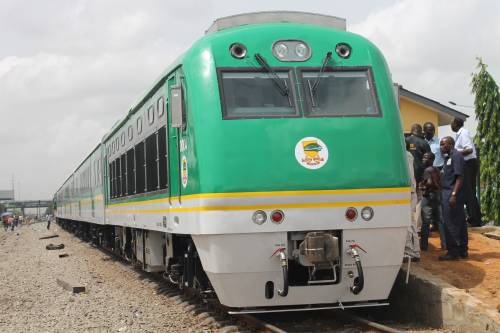 After spending 74 days in a terrorist's den, some victims of the Abuja-Kaduna train attack in March have regained their freedom.
Naija News recalls that the Kaduna-bound train was attacked by some dreadful terrorists on March 28, 2022.
The assailants had opened fire on the moving train, killing at least nine people while they whisked away to an unknown location no fewer than sixty others including children and the elderly.
Reports reaching this news platform at the moment confirmed that the terrorists released six females and five male victims of the train attack on Saturday.
Their release was coming after several threats by the terrorist which was duly followed by intense negotiations. The Publisher of Desert Herald, Tukur Mamu, who served as a mediator, affirmed their release today, Daily Trust reports.
According to Mamu, a source confided in him that the terrorists released the male captives on health grounds, adding that the women were among the vulnerable in captivity.
"It was expected initially that all the abducted women will be released in the first batch while negotiations for the release of the remaining victims will continue but the abductors had cut down the number of women they initially agreed to release because the Nigerian Government had demanded that they include those with life-threatening injuries among the released," Mamu was quoted as saying.
Meanwhile, some relatives of the abducted passengers had told newsmen they had been expecting the release of the captives.