Pounds To Naira Exchange Rate/Black Market Rate Today 9 June 2022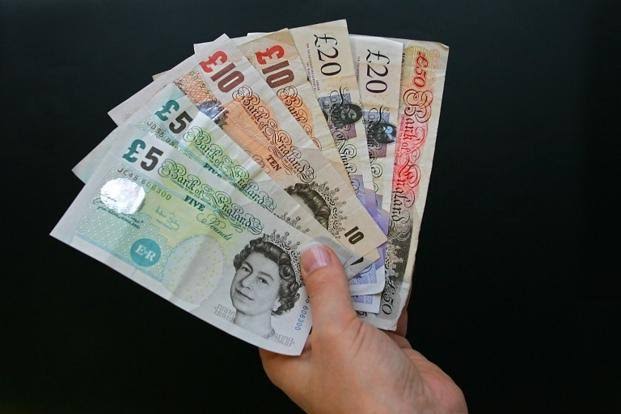 This is the news about the Pounds to Naira rate at the official and black market exchange rate Today June 9th, 2022.
Read Naija News update on the official pounds rates as well as Black Market rates, Bureau De Change (BDC) rates, and CBN rates.
Daily Pound to Naira, GBP to NGN, Black Market (Lagos) exchange rates, percentage changes, historical rate charts and currency converter.
How Much is Pounds To Naira Exchange Rate Today Official Rate?
The official rate today, Thursday, 9th June, 2022, for £1 pound to naira = ₦520.9051/£1.
According to the data from the CBN, exchange rate between the naira and the British pounds opened at ₦520.9051/£1 on Thursday June 9th, after it sold at ₦518.7464 to a £1 on Wednesday, 8th June 2022.
Naija News reports that a pound is bought at the official market at ₦520.2777 and sold for ₦521.5325.
How much is exchange rate of Pounds to Naira in Black Market today?
The exchange rate for a pound to naira at Lagos Parallel Market (Black Market) – Pounds exchaged for as low as ₦710 and as high as ₦765 on Thursday, June 9th, 2022, according to sources at Bureau De Change (BDC).
Nigeria Air's temporary management has revealed the reason they have not taken delivery of any aircraft needed for it's operations.
Capt. Dapo Olumide, the Chief Executive of the airline's management, while speaking at the headquarters of the Nigerian Civil Aviation Authority after receiving an Air Transport Licence for the airline, explained that it is difficult to acquire the aircrafts because of the effects of Covid 19 on the aviation sector globally.
However, he noted that efforts were ongoing to purchase the aircraft as the NCAA had made it one of the necessary requirements before issuance of another vital certificate.