APC Primaries: Osinbajo Departs Eagles Square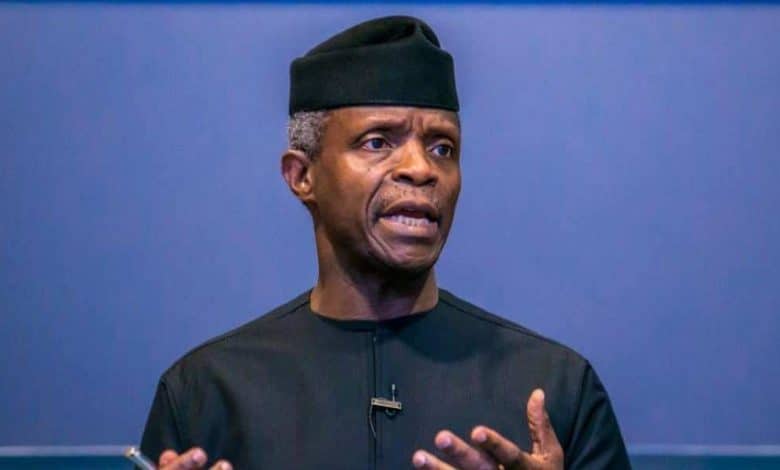 A presidential aspirant on the platform of the All Progressives Congress (APC) Yemi Osinbajo, has departed from the Eagles Square, the venue of the party primary, on  Wednesday morning as it became increasingly clear that his dream of succeeding his boss as Nigeria's next president may have come to nought.
According to PM News, Osinbajo left the Eagles Square early on Wednesday morning.
Although, it is unknown if the Vice President left in anticipation of his loss in the primary election or he just went to refresh himself with the possibility that he would return before the announcement of the result of the primary election.
However, the current situation from the box by box counting at the Eagles Square showed that he might not stand a chance against the man who first brought him to the limelight by appointing him as the Attorney-General and Commissioner of Justice in Lagos State as Asiwaju Bola Tinubu seemed to be taking the highest votes.