APC Delegate Spotted Sleeping On The Floor During Presidential Primary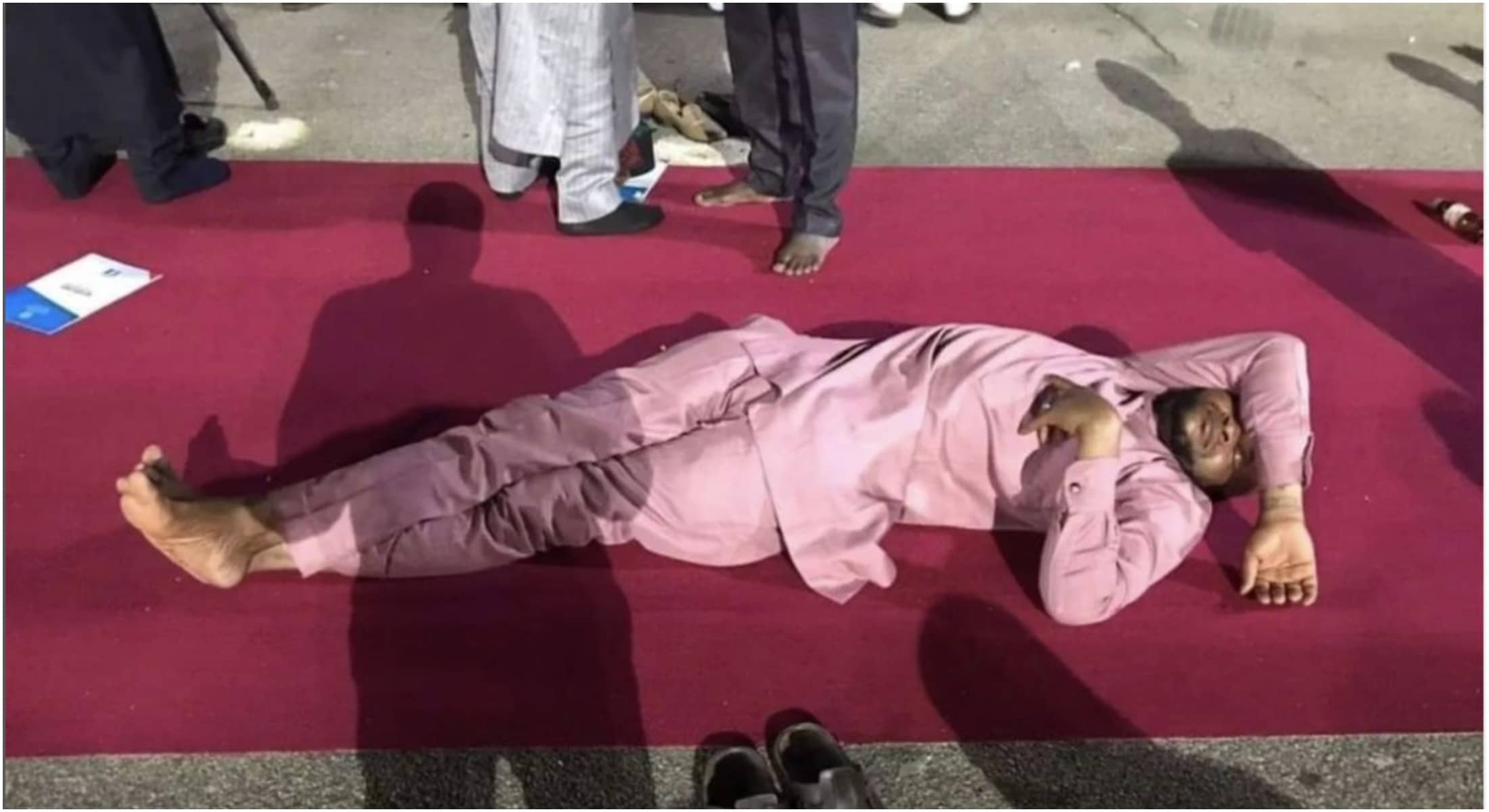 The All Progressive Congress (APC) Presidential Primary election on Tuesday night came with a lot of drama from the delegates and aspirants at the eagle square.
The highly tensed election ran into the midnight and many of the delegates got tired and exhausted.
A picture sighted online captured a delegate of the APC sleeping on the rug sleeping while the presidential election was ongoing.
Some Nigerians made a mockery of him, saying the man would have probably secured his dollars around his waist.
In other news, the Serving Overseer of the Citadel Global Community Church, Pastor Tunde Bakare, has accused some All Progressives Congress (APC) presidential aspirants of corruption.
Bakare, one of the presidential aspirants, made the accusation during his presentation at the party's Special Convention on Tuesday night.
He claimed that the Economic and Financial Crimes Commission (EFCC) will go after some of the aspirants that contested in the APC presidential primary.
"Many of these contestants, time will tell. The EFCC will soon be after them," he said.