Watch Moment Tinubu Almost Fell From Stage After His Speech (Video)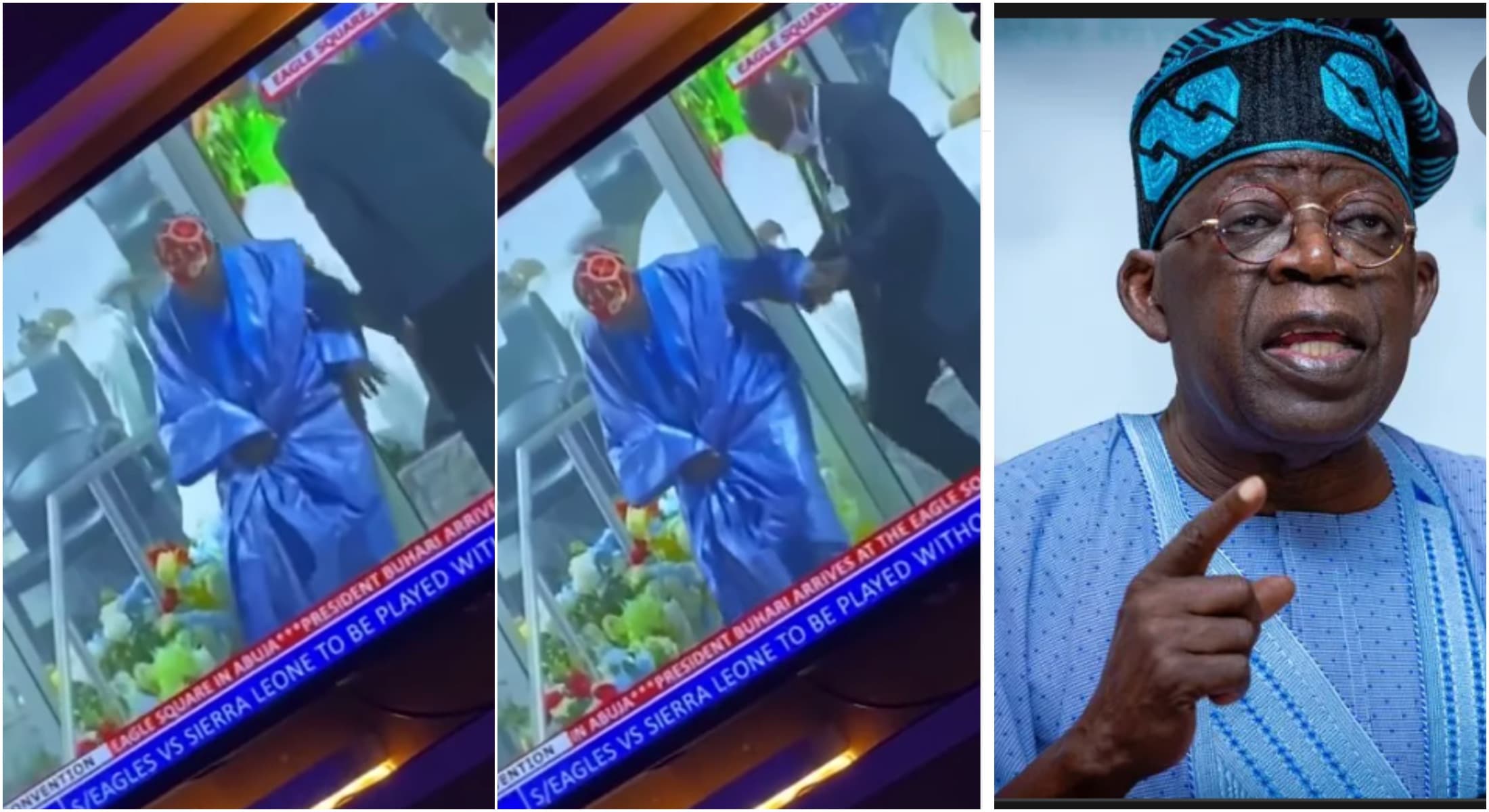 The National Leader of the All Progressive Congress and Presidential aspirant, Asiwaju Bola Tinubu almost fell off the stage after delivering his speech at the venue of the party's convention.
In the video, Tinubu while stepping down from the stage lost his balance and was held back by one of the security guards standing beside the stage.
This is not the first time the former Lagos State Governor has made many Nigerians question the state of his health and inability to rule Nigeria.
A few months ago, Tinubu was spotted delivering his speech while his hands were shaking, an health challenge that comes with old age.
Naija News reports that Tinubu in his speech said the party has worked so hard for this day and must rise to the occasion as the All Progressives Congress is the vehicle for Nigeria to manifest its destiny.
Tinubu commended the other aspirants but noted that he is the person that the country needs at the moment.
According to the former Lagos Governor, he's unique among other aspirants because of his practical experiences in managing a complex state like Lagos and changing its fortunes.
View this post on Instagram