Sagay Reacts As Adamu Announces Lawan As APC Consensus Candidate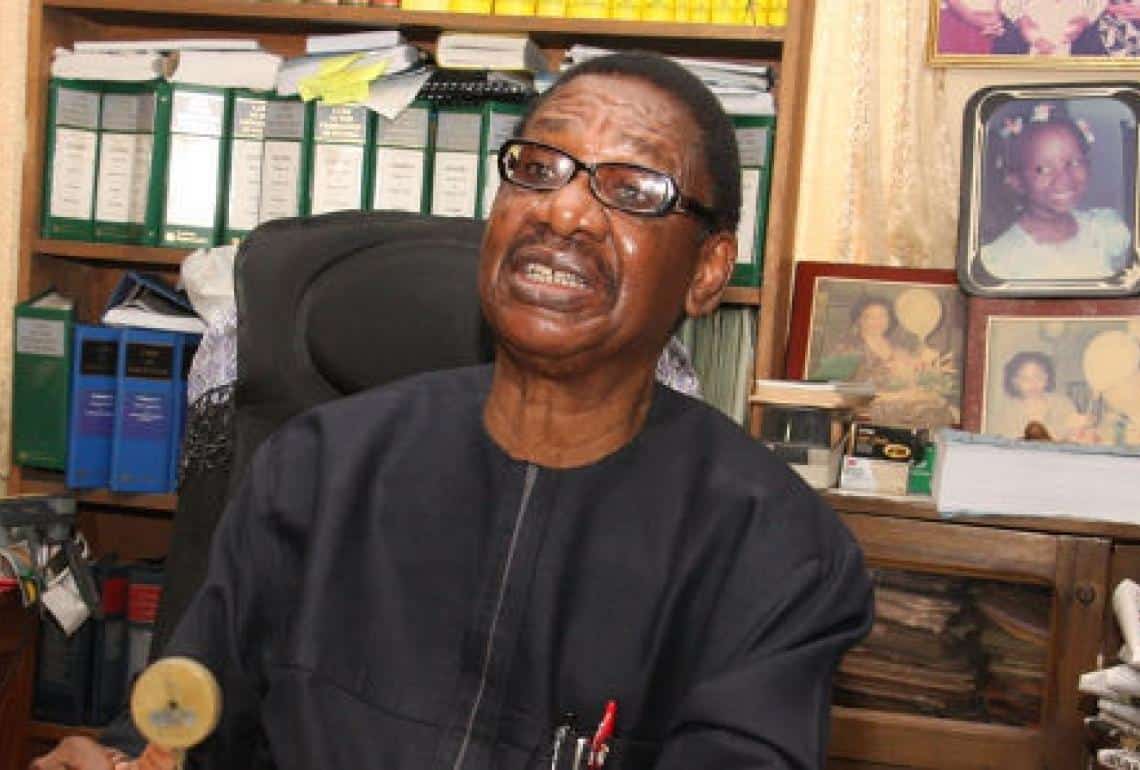 Prominent lawyer, Prof. Itse Sagay (SAN) has reacted to the announcement of Senate President Ahmed Lawan as the consensus presidential candidate of the ruling All Progressives Congres (APC).
Naija News earlier reported that the APC National Chairman, Abdullahi Adamu, had announced Lawan as the consensus presidential candidate of the ruling party.
Adamu made the announcement at the meeting of the National Working Committee (NWC) of the party on Monday in Abuja.
The APC Chairman at the meeting said that he arrived at the choice of Lawan after meeting with President Muhammadu Buhari at the State House, Abuja.
He, however, said other presidential aspirants will be allowed to contest the party's presidential primary election at the Eagle Square, Abuja slated for June 6th to 8th.
Reacting to the development, Sagay warned the APC against fielding a northern presidential candidate as this may affect the party's chances in the 2023 general elections.
He said no northerner should participate in the primary exercise of the APC and that the primary should be thrown open to all Southern aspirants and the winner should fly the party's flag.
Sagay urged Lawan to be careful so as not to fall into Adamu's trap and the APC chairman to retrace his step before it is too late.
He said, "My view is that let the contest be thrown open. Let there be a free, fair election and whoever wins will be the candidate. No candidate of Northern origin should participate in the primary.
"Clearly, the APC without putting it in writing took the decision that a northerner, particularly our current president should be the first person to be sponsored by the party and it is therefore not just logical but natural and fair that on this occasion after eight years, a Southerner should be fielded.
"For another northerner to come out again may have very devastating consequences on the future of APC."