Pounds To Naira Exchange Rate/Black Market Rate Today 7 June 2022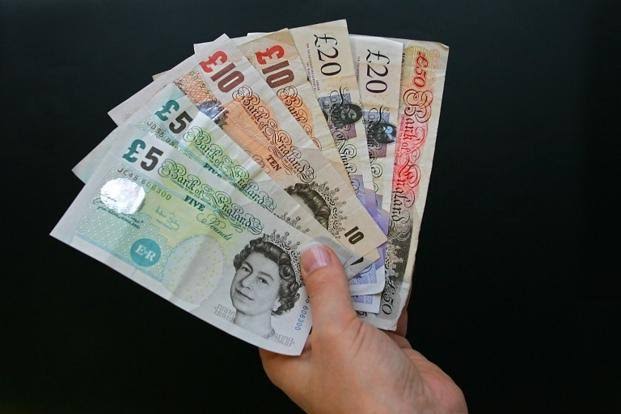 This is the news about the Pounds to Naira rate at the official and black market exchange rate Today June 7th, 2022.
Read Naija News update on the official pounds rates as well as Black Market rates, Bureau De Change (BDC) rates, and CBN rates.
Daily Pound to Naira, GBP to NGN, Black Market (Lagos) exchange rates, percentage changes, historical rate charts and currency converter.
How Much is Pounds To Naira Exchange Rate Today Official Rate?
The official rate today, Tuesday, 7th June, 2022, for £1 pound to naira = ₦521.9014/£1.
According to the data from the CBN, exchange rate between the naira and the British pounds opened at ₦521.9014/£1 on Tuesday June 7th, after it sold at ₦521.3077 to a £1 on Monday, 4th June 2022.
Naija News reports that a pound is bought at the official market at ₦521.2728 and sold for ₦522.53.
How much is exchange rate of Pounds to Naira in Black Market today?
The exchange rate for a pound to naira at Lagos Parallel Market (Black Market) – Pounds exchaged for as low as ₦730 and as high as ₦765 on Tuesday, June 7th, 2022, according to sources at Bureau De Change (BDC).
The Minister of State for Petroleum Resources, Timipre Sylva, has revealed how Nigeria can drive sustainable economic growth and eliminate widespread energy poverty.
Speaking at the Nigeria-Africa Natural Resources and Energy Investment Summit in Abuja, Sylva said Nigeria can drive economic growth by getting affordable, reliable, and sustainable energy resources.
The minister said energy poverty is still prevalent in the world, especially in Africa where millions of people do not have access to electricity or clean cooking fuels.
Quoting data from the United Nations, he said that about 760 million people lack access to electricity worldwide, with three out of four of them living in sub-Saharan Africa.