Ondo: Aregbesola Speaks On Attackers Of Owo Catholic Church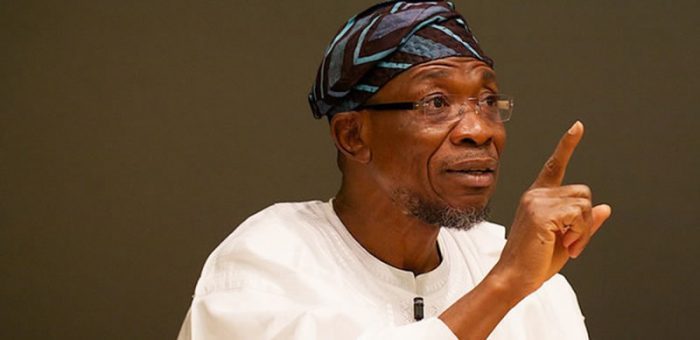 The attackers of St Francis Catholic Church in Owo, Ondo State, are nothing less than animals, says Nigeria's Interior Minister, Rauf Aregbesola.
The minister, who was reacting to the viral claims that the attackers of the Christian worshippers were Fulani herdsmen, warned citizens of the state not to see the massacre that took place at the worship centre on Sunday morning as an attack by an ethnic group against them.
Naija News understands that the Owo Catholic Church attack claimed scores of lives estimated to be about 50. Survivors of the attack are still battling for their lives at the Federal Medical Centre, Owo.
Reacting to the incident, Aregbesola said it is more worrisome that such kind of attack is happening in the South-West region that has maintained relative peace over time.
The minister insists that while the agenda of the perpetrators is nothing but evil, any attempt for reprisal is capable of widening the cracks in national harmony and peaceful co-existence of Nigerians.
He said: "Our neighbours from other parts of the country with whom we have lived together in peace and harmony are not and cannot be the enemy. We must not be provoked to senselessly attack each other in reaction to the evil plot of some nihilists and criminals bent on plunging the nation into chaos and anarchy."
Aregbesola in a statement on Monday said: "It is worrisome that the attack happened in the South-West that has a measure of peace and tranquillity. While the motive of the perpetrators is yet to be ascertained, there is no doubt that their cowardly act is intended to cause chaos and instil fear in the people, provoking bloody inter and intra ethnic crises.
"This could only have been intentioned to destabilise the state and plunge the nation into a needless crisis."
He added that the attack was to dampen the morale of the government and Owo community.
The minister, who conferred with the Olowo of Owo, Oba Ajibade Gbadegesin III, called for collaborative efforts between traditional institutions and law enforcement agencies in apprehending the fleeing criminals.
Naija News understands that Aregbesola visited the church alongside Governors Rotimi Akeredolu and Seyi Makinde. They were received by the church's officiating priest, Andrew Abayomi.
"Those who attacked innocent people worshipping in the house of God are the enemies. They are cowardly savages and animals," Aregbesola further noted.
He assured that the entire security system of Nigeria was on the trail of the enemies that were responsible for the massacre. "We are on their trail, they will be apprehended and made to pay dearly for this unprovoked attack."