Pope Francis Speaks On Ondo Catholic Church Attack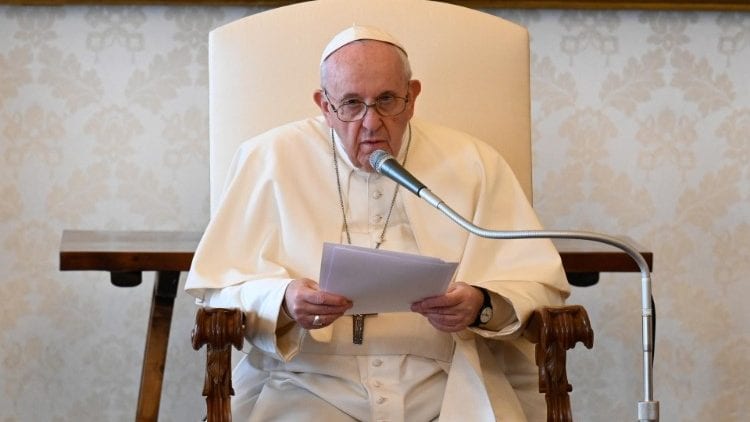 Pope Francis has condemned the attack on St Francis Catholic Church in Owo LGA of Ondo state, expressing his condolence to the victims' families on Monday, June 6.
Naija News had earlier reports that unknown gunmen had invaded a catholic church, throwing explosives and shooting many worshippers died on Sunday, June 5, 2022.
In the video shared on social media, it was learned that no fewer than 50 worshippers were either shot dead or murdered by the explosives.
The National Emergency Management Agency (NEMA) reports that 11 children and 22 adults have been admitted to the Federal Medical Centre in Owo's emergency wards.
According to Matteo Bruni, director of the Vatican press office, in a statement released on Sunday, stated the congregants were ''painfully affected".
The statement states, "The Pope has learned of the attack on the church in Ondo, Nigeria, and the deaths of dozens of worshippers, many of them children, during the celebration of Pentecost"
"While the details are being clarified, Pope Francis prays for the victims and the country, painfully affected at a time of celebration, and entrusts them both to the lord so that he may send his spirit to console them"