Lawan: Trouble For Adamu As APC Members Demand His Resignation As Party Chairman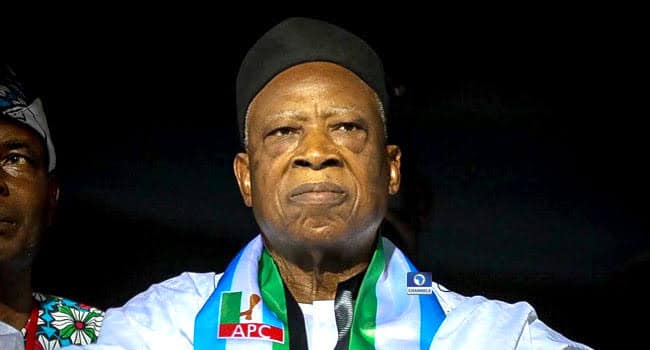 Some members of the ruling All Progressives Congress (APC) have demanded the resignation of Senator Abdullahi Adamu as the national chairman of the party.
The members, including party delegates and leaders, said Adamu has demonstrated irresponsibility by single-handedly announcing the choice of Senate President Ahmad Lawan as the consensus presidential candidate of the party for the 2023 elections.
They further accused him of lying as the President, Muhammadu Buhari had debunked endorsing Lawan contrary to claims by the APC National Chairman.
Similarly, the state Governors, as well as the National Working Committee of the party, have denied endorsing Lawan.
Following the drama, a section of the party members, delegates and others have called on Adamu to step down as the APC National Chairman.
"By this show of shame, Adamu has clearly shown that he is not fit to preside over APC. It is shameful that a man rehabilitated from political penury in March by President Buhari who made him National Chairman by consensus can now be trying to destroy the same party within three months," said Mohammed Argugu, a delegate from Sokoto State as quoted by The Nation.
Another delegate, Ms. Bintu Ibrahim from Niger State, said: "I no longer have confidence in Adamu to continue as APC Chairman."
Also, the APC National Vice Chairman (North-West), Dr. Salihu Lukman, described the step taken by Adamu as autocratic, slamming him for not consulting with NWC members before making such a weighty announcement.
On his part, Alhaji Buba Galadima, described Adamu as "a political snake."
"If President Buhari is someone who remembers past evil against, he would not even be shaking hands with Adamu today, much less make him APC Chairman given the very wicked thing he did against Buhari while Buhari was the presidential flagbearer of ANPP and Adamu the sitting governor of Nasarawa," he said.