2023: CNG Slams Tinubu Over Comments Against Buhari, Osinbajo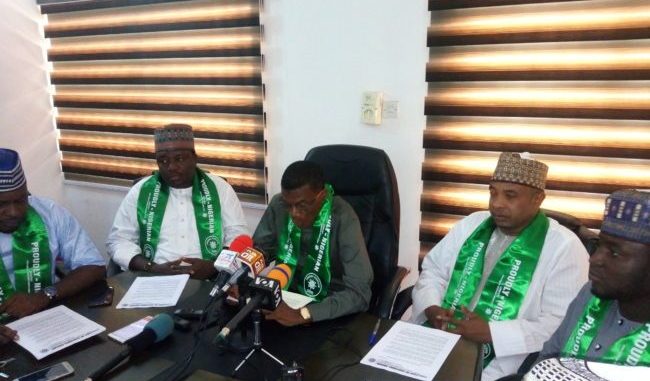 The Coalition of Northern Groups (CNG) has berated Presidential aspirant, Bola Tinubu for claiming to be behind the emergence of Muhammadu Buhari as the President.
Naija News had reported that Tinubuclaimed that he made Buhari President in 2015 and expect to be supported to emerge as the APC presidential candidate.
He also revealed how he nominated Yemi Osinbajo for Vice President in 2015 and how he supported the emergence of Dapo Abiodun as the Governor of Ogun State.
Tinubu stated this on Thursday while addressing the All Progressives Congress (APC) delegates in Abeokuta, Ogun State ahead of the party's June 6 presidential primaries.
Reacting to Tinubu's outburst, spokesperson for the CNG, Abdul-Azeez Suleiman, described the APC National leader's action as a show of desperation and that of a drowning man.
Suleiman stated that Tinubu's statement was unbecoming of a politician seeking to become the next President in 2023.
The CNG spokesman stated that the group was disappointed with Tinubu's recent statements regarding his aspiration to lead the country.
"What Tinubu just did is one such desperation that is unbecoming of a politician seeking to lead a people. On the whole, we, like many other concerned citizens, are disappointed by this outburst by Tinubu," Suleiman said.
Meanwhile, Tinubu had retracted the claim that he was responsible for the emergence of President Buhari as the President.
Tinubu's Campaign Director, Media & Communications, Bayo Onanuga on Friday described interpretations of the viral video as erroneous, misleading and mischievous.
He blamed opponents of Tinubu for attempting to twist what the former Governor said in Yoruba language to suit their purpose and interpretation.