Pounds To Naira Exchange Rate/Black Market Rate Today 3 June 2022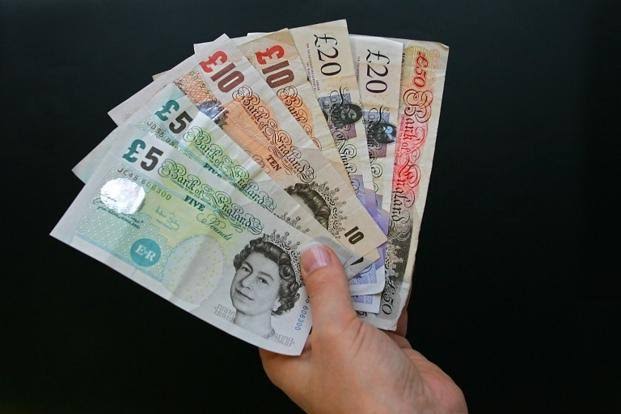 This is the news about the Pounds to Naira rate at the official and black market exchange rate Today June 3rd, 2022.
Read Naija News update on the official pounds rates as well as Black Market rates, Bureau De Change (BDC) rates, and CBN rates.
Daily Pound to Naira, GBP to NGN, Black Market (Lagos) exchange rates, percentage changes, historical rate charts and currency converter.
How Much is Pounds To Naira Exchange Rate Today Official Rate?
The official rate today, Friday, 3rd June, 2022, for £1 pound to naira = ₦521.3077/£1.
According to the data from the CBN, exchange rate between the naira and the British pounds opened at ₦521.3077/£1 on Friday June 3rd, after it sold at ₦522.2537 to a £1 on Thursday, 2nd June 2022.
Naija News reports that a pound is bought at the official market at ₦520.6798 and sold for ₦521.9356.
How much is exchange rate of Pounds to Naira in Black Market today?
The exchange rate for a pound to naira at Lagos Parallel Market (Black Market) – Pounds exchaged for as low as ₦700 and as high as ₦765 on Friday, June 3rd, 2022, according to sources at Bureau De Change (BDC).
The assets of the National Petroleum Corporation (NNPC) have been valued by Economic Strategist to the Economic Community of West African States, Ken Ife at N50 trillion.
According to Ife, NNPC can be listed on the Nigerian Exchange Limited.
Ife while speaking at a Growth Initiatives for Fiscal Transparency, GIFT, dialogue held in Abuja on Wednesday said the N50tn valuation includes the crude, gas, landed and intangible assets of NNPC Ltd.
He called for the oil company to be listed in the stock market to allow all host communities, labour unions, oil and gas marketers, citizens and corporates partook in the public quotation.