APC Crisis: Adamu Reconciles With Aggrieved NWC Members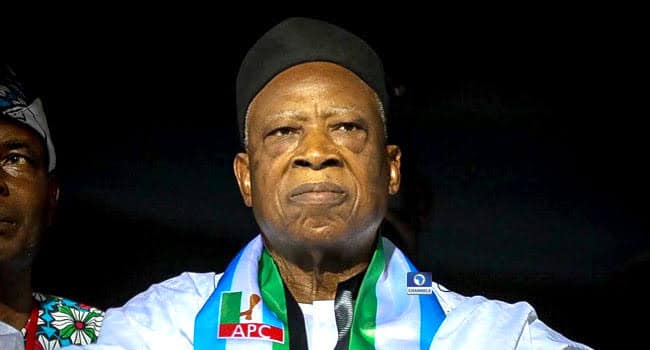 The National Chairman of the All Progressives Congress, Abdullahi Adamu, has apologised to aggrieved members of the National Working Committee of the party.
Recall that the North-West National Vice Chairman of the party, Salihu Lukman had accused Adamu of blackmailing members of the NWC using the name of President Muhammadu Buhari.
Adamu in his apology promised to carry every member of NWC along in the decision-making of the party henceforth.
The APC National Chairman on Wednesday openly apologised to all the aggrieved NWC members during a marathon meeting with all the NWC that lasted several hours.
The National Vice Chairman of the party in South-West, Isaac Kekemeke while speaking on President Buhari's move on a presidential candidate with Punch said, "I don't want to comment on a statement that was authored by Lukman. I can only talk about the one that concerns me as a person. I am referring to the joint statement released yesterday."
When asked to speak on the allegation of the "one-man show" being run by Adamu, Kekemeke said, "I think I have expressed my view enough. We are just coming from a meeting of the NWC with the chairman.
"I think we are beginning to understand ourselves (one another). I don't want to go farther than that."
"I think mutual respect, and reciprocity is back and we are trying to work together as a team."