Nigerian Power Sector Revenue Shortfall Rises To N1.6tn In 2021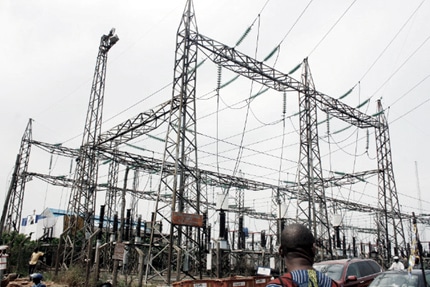 The Association of Nigerian Electricity Distributors (ANED) say the total shortfall in the Nigerian power sector has reached N1.6trn in eight years.
The ANED Spokesman, Sunday Oduntan, revealed that the shortfall was recorded in the fourth quarter of 2021.
In an interview with The PUNCH on Monday, Oduntan said the DisCos and GenCos were not able to recoup an investment made from projects in 2021.
Naija News learned that the CBN is currently on a tour of the DisCos to provide loans for the utility firms to meet their respective metering plans as one of the ways to tackle the shortfall.
The CBN has, so far, disbursed the sum of N47.66bn for the acquisition of 858,026 meters for the first phase of the National Mass Metering Programme, NMMP.
Reacting to the development, Oduntan failed to state how much CBN would give each DisCo as loan for the second phase of the metering.
He also denied being aware of any form of subsidy to the DisCos.
Meanwhile, the Minister of State for Petroleum Resources, Timipre Sylva, says that sub-Saharan Africa might need $60 billion to access reliable electricity and clean cooking facilities between now and 2030.
According to Sylva, an annual investment of around $35 billion would provide electricity to 759 million Africans.
The minister who spoke recently at the annual Symposium and Exhibition of the Society of Petroleum Engineers (SPE), in Lagos further stated that another $25 billion a year could help 2.6 billion people globally to access clean cooking by 2030.
However, he stressed that the required investment represents only a small fraction of the multi-trillion-dollar global energy investment needed overall.
Sylva noted that despite contributing less than six per cent of world energy consumption and two per cent of total global emissions, there was a need for the continent to shift to cleaner energy use.
Sylva said Africa has the ability to play a leading role in this regard, with significantly untapped fossil fuel reserves, which could provide the much-needed foreign direct investment and export revenue.