Train Attack: Terrorists Withdraw Threat To Kill Abducted Passengers, Issue New Ultimatum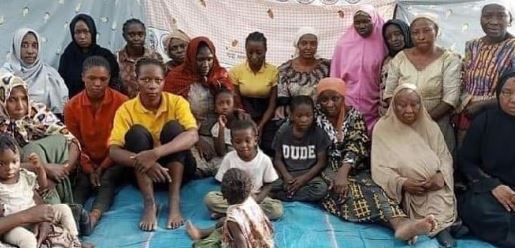 Bandit terrorists who abducted passengers on the Abuja-Kaduna bound train have withdrawn their threat to kill the victims.
Recall that the gunmen had threatened to kill the captives if the Muhammadu Buhari-led government fails to meet their conditions.
The terrorists had issued a 7-day ultimatum for the government to release their children allegedly kept in a Yola detention facility.
However, in a new development, the terrorists on Saturday rescinded their earlier threat to stop feeding the victims and to execute them within seven days.
In a chat with Daily Post, Malam Tukur Mamu, spokesperson of popular Islami cleric, Sheikh Ahmad Gumi, said the gunmen had agreed to take care of the captives and provide them with medical first aid services.
Mamu said he got the assurance when he spoke with the terrorists through one of their leaders, Abu Barra, adding that it was as a result of ongoing engagement with the abductors.
He said the terrorists gave the federal government another two weeks, effective from Monday, 30th May, to release their children in exchange for the release of the victims.
He said, "I can authoritatively confirm that the earlier threat to stop feeding the over 60 abducted passengers of the Abuja-Kaduna bound train and threat to start executing the victims was successfully withdrawn on Saturday afternoon."
Mamu, however, appealed to the government to meet the gunmen's conditions in order to secure release the release of the innocent Nigerians who have been in captivity for two months.
Gumi's spokesman also disclosed that many of the victims have serious health challenges and urgently need to be attended to.
He disclosed that his decision to accept the mediation efforts was purely on humanitarian grounds and as part of the sacrifice and commitment of Sheikh Gumi to contribute to lasting peace and security in the North West.
Naija News reports that the Boko Haram insurgents had attacked the train on 28th March 2022, killing nine individuals and kidnapping over 60 persons.