2023: Abia PDP Breaks Silence On Abaribe's Defection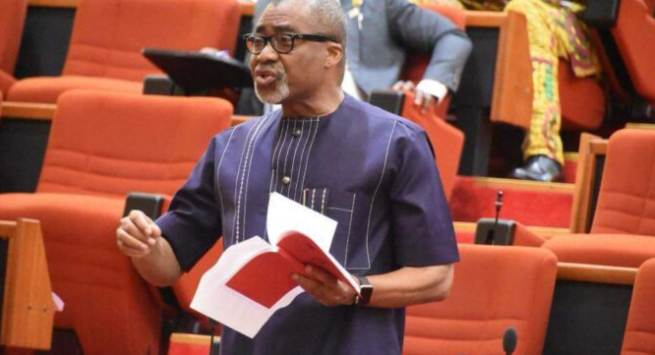 The Peoples Democratic Party in Abia State on Friday disclosed that it is not unaware of the defection of Senate Minority Leader, Enyinnaya Abaribe from the party to the All Progressives Grand Alliance.
The Deputy Chairman of the party, Abraham Amah, revealed this in an interview with Punch while reacting to Abaribe's defection.
Naija News had earlier stated that Abaribe announced his defection from PDP in separate letters to the PDP ward chairman in the Obingwa Local Government Area of Abia State and the President of the Senate.
The governorship aspirant while giving the reason for his defection cited illegality, impunity and hesitation in decision making.
Amah while reacting to Abaribe's defection said, "If he has done that, we, as a party, are not aware. No such information is available to us as of now if he has done that.
"We cannot speak on assumption. Again, nature abhors a vacuum. If he leaves the party today, another person will take his position. It is only God who cannot be replaced. Great men have left the world and were replaced with others greater than them."