Pounds To Naira Exchange Rate/Black Market Rate Today 27 May 2022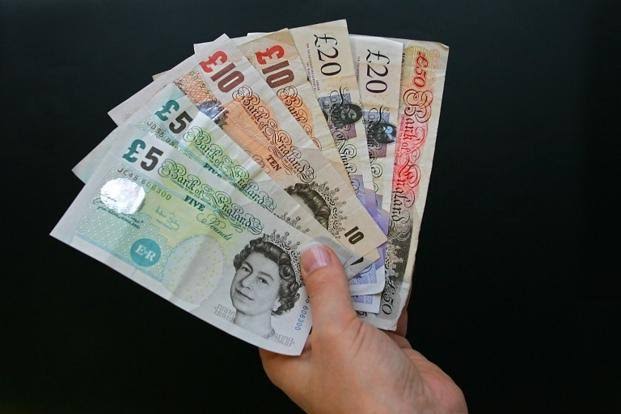 This is the news about the Pounds to Naira rate at the official and black market exchange rate Today May 27th 2022.
Read Naija News update on the official pounds rates as well as Black Market rates, Bureau De Change (BDC) rates, and CBN rates.
Daily Pound to Naira, GBP to NGN, Black Market (Lagos) exchange rates, percentage changes, historical rate charts and currency converter.
How Much is Pounds To Naira Exchange Rate Today Official Rate?
The official rate today, Friday, 27th May, 2022, for £1 pound to naira = ₦522.9281/£1.
According to the data from the CBN, exchange rate between the naira and the British pounds opened at ₦522.9281/£1 on Friday May 27th, after it sold at ₦518.4437 to a £1 on Thursday, 26th May 2022.
Naija News reports that a pound is bought at the official market at ₦522.2984 and sold for ₦523.5578.
How much is exchange rate of Pounds to Naira in Black Market today?
The exchange rate for a pound to naira at Lagos Parallel Market (Black Market) – Pounds exchaged for as low as ₦730 and as high as ₦760 on Friday, May 27th 2022, according to sources at Bureau De Change (BDC).
Oil Marketers have identified the major causes of fuel tanker accidents on Nigerian roads.
This is as the Executive Secretary of the Major Oil Marketers of Nigeria, Clement Isong, on Tuesday called on the Federal Government and stakeholders to invest in the sector, Naija News reports.
Speaking on behalf of the sector during an oil and gas summit in Lagos yesterday, Isong said most of the 40,000 petroleum trucks plying Nigerian roads have worked beyond their limit as most were purchased over 40 years ago.
According to him, most marketers suffer issues with funding and hence could not renew their trucks when due.