Pounds To Naira Exchange Rate/Black Market Rate Today 26 May 2022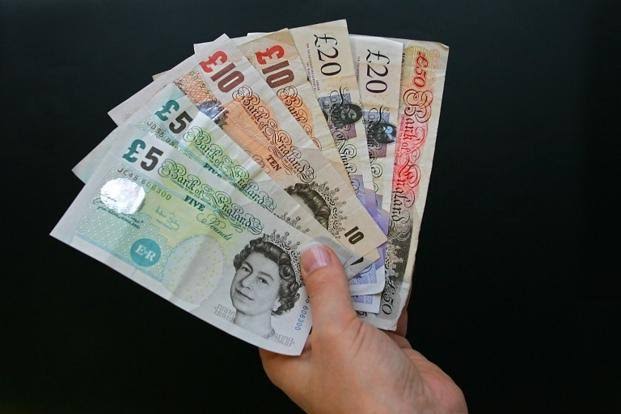 This is the news about the Pounds to Naira rate at the official and black market exchange rate Today May 26th 2022.
Read Naija News update on the official pounds rates as well as Black Market rates, Bureau De Change (BDC) rates, and CBN rates.
Daily Pound to Naira, GBP to NGN, Black Market (Lagos) exchange rates, percentage changes, historical rate charts and currency converter.
How Much is Pounds To Naira Exchange Rate Today Official Rate?
The official rate today, Thursday, 26th May, 2022, for £1 pound to naira = ₦518.4437/£1.
According to the data from the CBN, exchange rate between the naira and the British pounds opened at ₦518.4437/£1 on Thursday May 26th, after it sold at ₦519.1411 to a £1 on Wednesday, 25th May 2022.
Naija News reports that a pound is bought at the official market at ₦517.8194 and sold for ₦519.068.
How much is exchange rate of Pounds to Naira in Black Market today?
The exchange rate for a pound to naira at Lagos Parallel Market (Black Market) – Pounds exchaged for as low as ₦730 and as high as ₦760 on Thursday, May 26th 2022, according to sources at Bureau De Change (BDC).
51 Million Phone Owners Lack NIN – Report
The Nigeria Communications Commission (NCC) has noted that at least 51.3 million phone users lack the National Identification Numbers.
In a document, titled, 'Deployment of a Device Management System: Project Information Memorandum,' NCC said Nigeria had about 132 million unique devices connected to telecommunication networks in 2020.
The document reads, "With more than 200 million active lines on the Nigerian telecommunication network (as of December 2021), there is great potential for the development of a DMS in the Nigerian market.
"It is estimated that there were approximately 132 million unique devices on the telecommunication network in 2020."