2023: I Sack People Without Second Warning – Garba Reveals His Managerial Style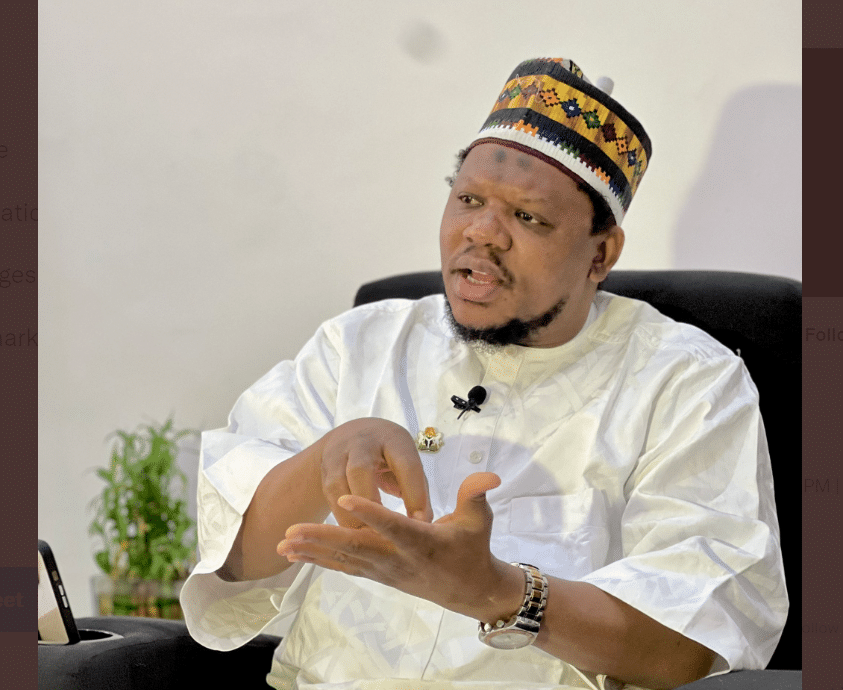 Nigerian tech expert, Adamu Garba, has revealed his managerial style as he hopes to succeed President Muhammadu Buhari come 2023 under the platform of the Young Progressive Party (YPP).
The Presidential aspirant in a video clip he shared on his verified Twitter handle on Wednesday, May 25, said he believes in giving people responsibilities and allowing them to do things their own way based on trust.
Garba while making reference to his company, said he doesn't employ people outlining their job description. According to him, the company only let the employee understands their objective and allows them to carry out the task without monitoring every process involved.
The presidential aspirant, however, said he does hold people responsible when they fail to do the needful.
According to Garba, he hardly gives a second warning to his employees, noting that his second reaction to inefficient staff could just be sacking them from the company.
He said: "I am those kinds of people that are not too bossy. I give responsibilities and I take accountability. When I give you responsibility and I specify what you need to do, I allow you to use your own choices to implement those things.
"So I am not those kinds of people that follow through to ensure every micro activity you are doing and manage.
"I don't do that. I trust in human instincts and also human choices.
"So once I give you responsibility, manage this business or this area, I leave you to do it according to how you want to do it.
"IPI Solutions is not the kind of company where we create business descriptions for someone.
"We don't do that, we just give you a goal. This is what we want to achieve. However you want to achieve it make sure you achieve it within time.
"But we allow you with your choices and innovation because we believe, I believe that it is not natural that I should know everything.
"And the reason I bring someone is because he might have something that I do not have. So once I appoint you I just let you do it. But once you don't do it, I hold you accountable straight.
"So that is why I said I believe in giving responsibility and holding responsibility. Once somebody didn't, I hardly give a second warning. First warning, the second warning maybe is just an exit.
"Be that as there is some turnover in inefficiency, once I discover that you are inefficient, then you leave.
"And there is also high retention for efficiency. While you are good at what you are doing or you are determined to do the right thing, I keep you.
"So that is the way I do my own managerial style", Garba noted.
See the video below:
This is my philosophy towards work. We move pic.twitter.com/nqerm16yQx

— Adamu Garba II (@adamugarba) May 25, 2022