2023: Reactions As 'Nigerian Soldier' Resigns To Campaign For Peter Obi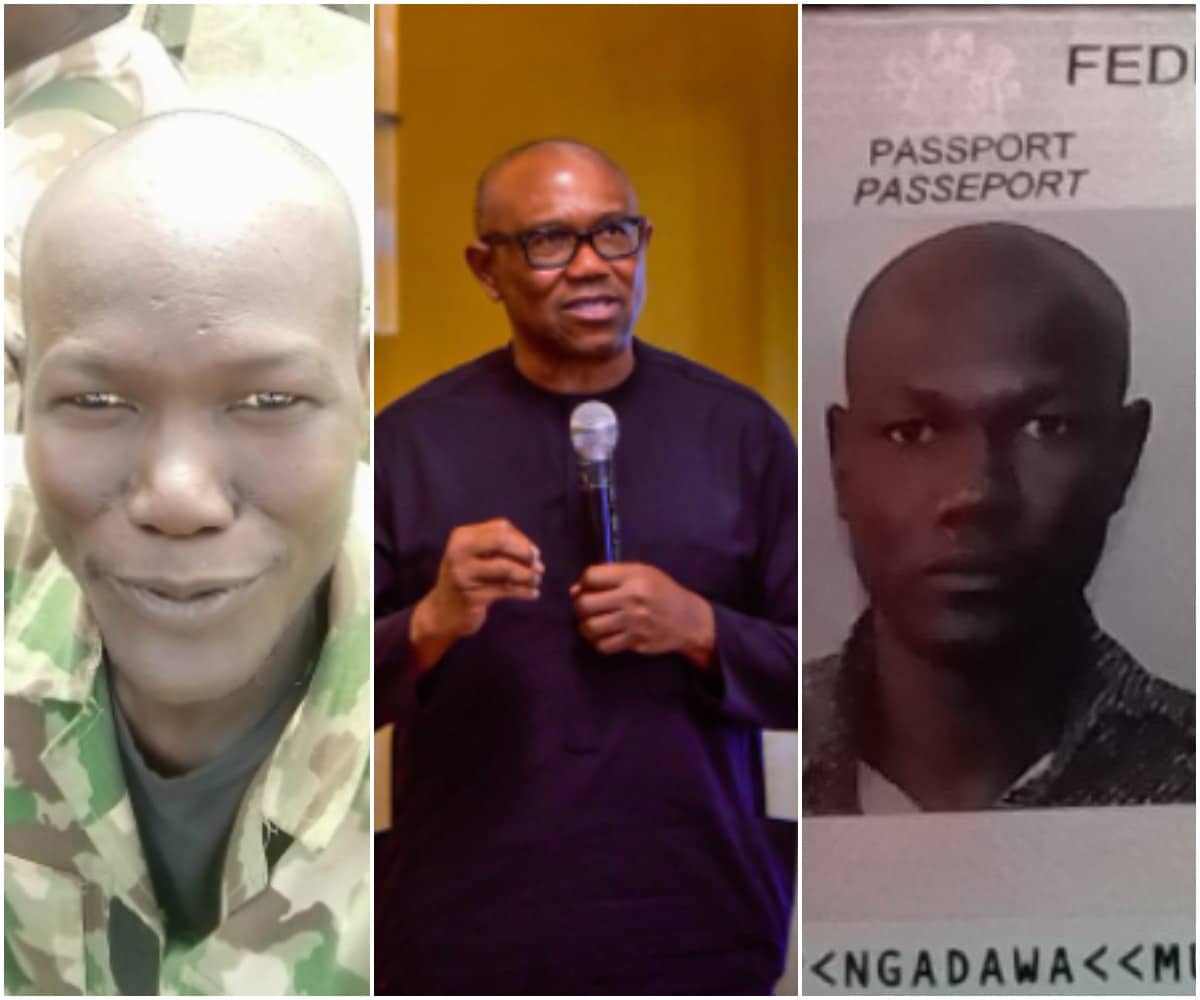 Musa Dawa, who says he is a Nigerian solider, has caused a stir after announcing his resignation to campaign vigorously for the People's Democratic Party presidential aspirant, Peter Obi.
Naija News understands that Dawa made the statement via his micro blogging account, Twitter on Sunday where he shared the news of his voluntary retirement to vigorously campaign for Peter Obi as his preferred candidate.
He tweeted; "I wish to tell you my voluntary retirement has been approved by the @HQNigerianArmy which has paved room for me to vigorously campaign for Peter Obi as my preferred candidate of choice come 2023 in sha Allah we will rescue this country."
Dawa added that those doubting him should "go and verify".
As usual, Nigerians took to the comment section to hail the courageous solider for taking such bold step;
@StevenMakanjuo1 wrote; "Congratulation!You are the bravest soldier have ever known. I told a friend this will happen just that am surprise it happened so soon. You are a great man on the right side of history. May the Lord guide and protect you."
Oji Ọfọ wrote; 'Congratulations for staying alive till the end. Keep living.'
A.C. Godswill wrote; 'does it stops you from campaigning for'
One Agbogidi the magnificent! wrote; 'A military personnel in service cannot be openly partisan…
Mazi Enuel Okwadike wrote; 'Congratulations and thank you for your service to Nigeria! Together we can'
@NBright007 wrote; 'You are retiring from the army to campaign for PO? your name is written in gold forever.'