Biafra: Your Agitation Is Useless And Senseless – Umahi Fires IPOB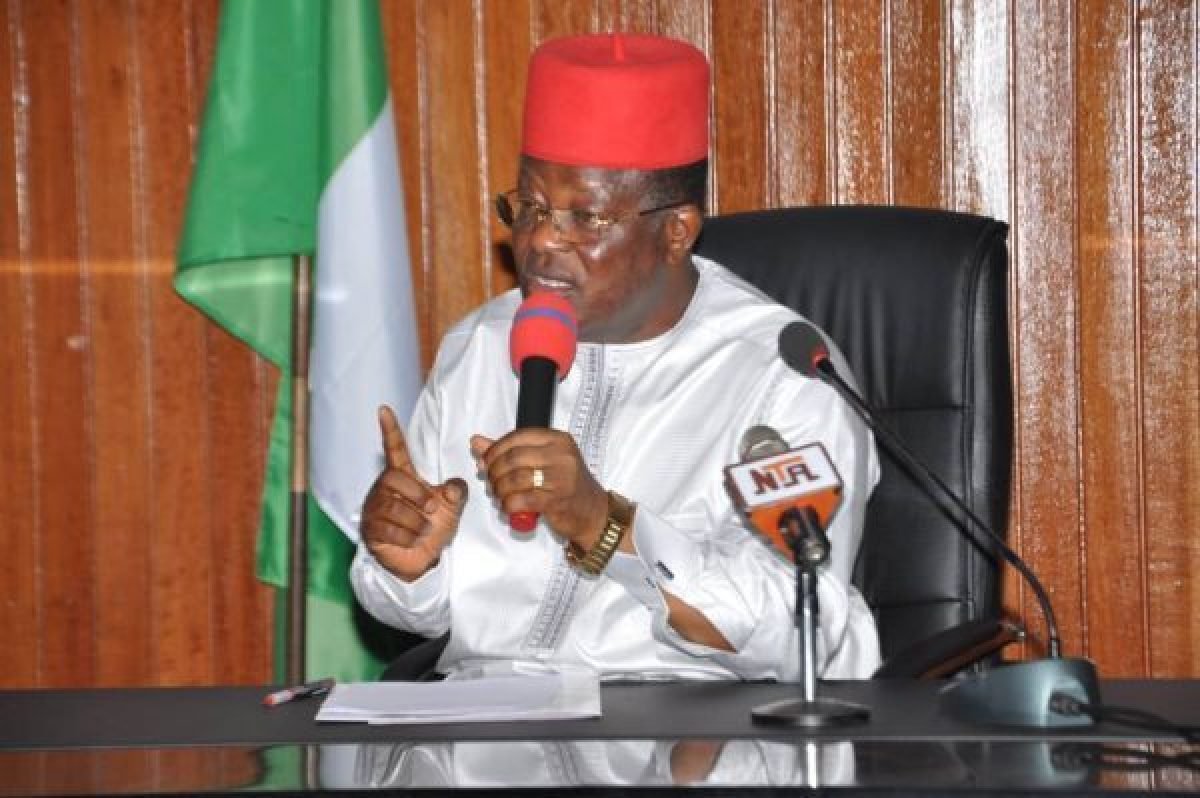 Governor David Umahi of Ebonyi State has described the continuous sit-at-home in the Southeast over the detention of Nnamdi Kanu, the leader of the Indigenous People of Biafra (IPOB), as senseless and useless.
Speaking in an interview with some editors, Umahi also said the agitation by the pro-Biafra group is 'nonsense'.
According to the governor and presidential aspirant of the All Progressives Congress (APC), even if Biafra is achieved, Ebonyi State will not be part of it.
Umahi said, "I use this opportunity to tell Igbo to be wise, this sit at home is useless and it is nonsense. This agitation is nonsense for me because even if it was to be Biafra, Ebonyi will not belong to Biafra.
"I have been saying it and I will continue to say it and I have no apologies because we have been used as house boys and house girls and by the creation of Ebonyi State, we are having self-determination and somebody telling me about Biafra. We have to get to the status of our brothers and sisters in Southeast. Before, we have no confidence in ourselves and we are changing the narratives and somebody has been your house boy and house girl and the person wants to aspire, you will definitely not be happy."
He stressed that the people of his state are in support of a united and equitable just Nigeria.
The APC chieftain said he will continue to preach that there is no gain in sit at home and that there is no gain in killing ourselves.
"We are living peacefully with our brothers and sisters from other regions and it is quite encouraging. But in sit at home, I support not it at all and I call on our people to come out in sincerity and fear of God, let us work together to do something about our region and liberate our people.
"So, the moment extreme politics dies off in Southeast and then brainwashing, then we can begin to aspire as we be. Killings and violence have not been part of our cultural values and I don't know where it came from. So, that's my position," Umahi said.