Deborah Samuel: Fears As Police Shoot Two In Bauchi Over Another Blasphemy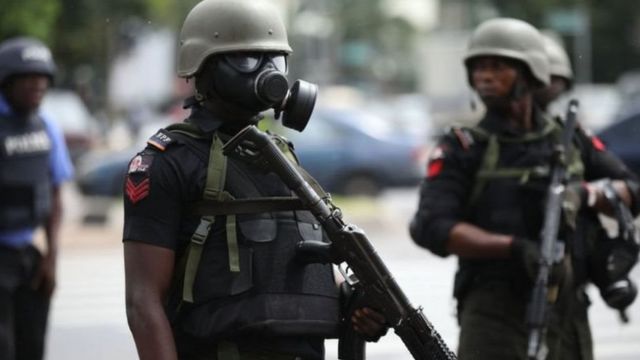 Police operatives in Bauchi State have reportedly shot two persons in an attempt to avoid chaos over another case of blasphemy.
Reports reaching Naija News on Saturday morning alleged that a Christian lady posted a blasphemous video on a WhatsApp platform mostly occupied by Muslim fanatics.
The development is said to have raised eyebrows and residents of Warji Local Government Area of the state were reportedly ready take law into their hand.
According to Leadership, the lady in question had posted the alleged blasphemous video in a WhatsApp group of her co-workers who are predominantly Muslims.
The accused whose name is identified as Mrs Roda Jatau reportedly works with the Bauchi State Primary Health Care.
Narrating the incident to the media platform, a supposed colleague with Jatau said: "The lady is originally from Gombe but married in Warji LGA.
"She posted a video of someone who renounced Islam; in the video, the person could be heard insulting the Prophet of Islam, Muhammad Peace be Upon Him.
"Within a blink of an eye, the video started circulating on social media and nerves were high", the source told Leadership.
However, police reportedly acted swiftly and in the process, shot two people who attempted to set ablaze an ECWA church in Warji town.
Naija News recalls that Deborah Samuel, a female student of Shehu Shagari College of Education in Sokoto State was killed days ago over alleged blasphemy.
She was beaten and burnt to death by her Muslim schoolmates who concluded that her WhatsApp voice note in a school group chat was insulting Prophet Muhammad.
Deborah Samuel's incident is observed to have caused shifts in trust to even political office holders in the country due to some of their reactions.