Pounds To Naira Exchange Rate/Black Market Rate Today 19 May 2022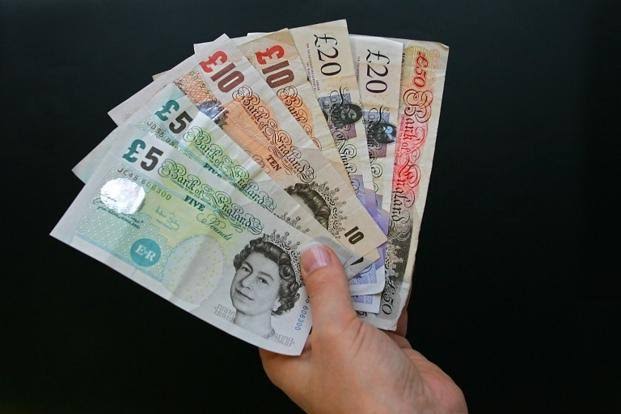 This is the news about the Pounds to Naira rate at the official and black market exchange rate Today May 19th 2022.
Read Naija News update on the official pounds rates as well as Black Market rates, Bureau De Change (BDC) rates, and CBN rates.
Daily Pound to Naira, GBP to NGN, Black Market (Lagos) exchange rates, percentage changes, historical rate charts and currency converter.
How Much is Pounds To Naira Exchange Rate Today Official Rate?
The official rate today, Thursday, 19th May, 2022, for £1 pound to naira = ₦516.2432/£1.
According to the data from the CBN, exchange rate between the naira and the British pounds opened at ₦516.2432/£1 on Thursday May 19th, after it sold at ₦518.4768 to a £1 on Wednesday, 18th May 2022.
Naija News reports that a pound is bought at the official market at ₦515.6214 and sold for ₦516.865.
How much is exchange rate of Pounds to Naira in Black Market today?
The exchange rate for a pound to naira at Lagos Parallel Market (Black Market) – Pounds exchaged for as low as ₦730 and as high as ₦750 on Thursday, May 19th 2022, according to sources at Bureau De Change (BDC).
Blackout Looms As TCN Fails To Allocate 1,357mw To Nine DisCos
The Nigerian Electricity System Operator has disclosed that over 1000 megawatts of electricity are currently not allocated to Power Distribution Companies (DisCos).
According to data from the system operator, the Transmission Company of Nigeria (TCN) failed to allocate the amount of electricity despite low generation by the country's 23 power plants.
According to the Punch, the operator revealed that the TCN failed to allocate 1,357MW of electricity from a paltry 3, 871MW generated on Sunday.
The arm of TCN also disclosed that nine DisCos out of 11 were on Sunday allocated a total of 2, 514MW, leaving 1,357 unallocated.
A breakdown of the allocation for Sunday showed that Abuja DisCo received a total of 289.92MW, while Benin DisCo, got 226.89 and Eko DisCo received 377.31MW.