Presidency Is Falling Or Is Playing Into Some Mischief – NEF Replies Buhari Govt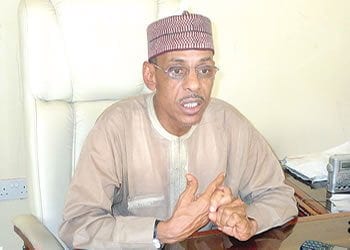 The Northern Elders Forum (NEF) has hit back at the presidency over the accusation that the group is pushing for the break up of Nigeria.
NEF submitted that the presidency might be playing some mischief by accusing it of supporting calls for some tribes or regions to leave Nigeria.
The spokesman of NEF, Hakeem Baba-Ahmed said at no time did the forum release any statement calling for the break up of Nigeria as claimed by the presidency, adding that the forum is interested in the unity of Nigeria.
The position comes after the call out by the presidency in a statement on Tuesday by the senior special assistant to President Muhammadu Buhari on Media and Publicity, Mallam Garba Shehu who said NEF has no right to speak on behalf of Nigerians just because they have access to the media.
It warned NEF to desist from making inflammatory statements capable of causing tension in the country, adding that the group should step down from the role of Self-appointed spokesperson for Nigerians.
Rather than promote calls for some sections of the country to be allowed to secede, the presidency in the statement called on Nigerians to promote and work towards unity.
But reacting in a chat with LEADERSHIP, NEF spokesperson said the "Northern Elders Forum did not release any such statement and the Presidency did not quote it or attribute it to a signatory.
"It would appear that the Presidency is falling or is playing into some mischief. Northern Elders Forum believes in the desirability and utility of a united Nigeria. It has neither the right nor the wish to see any part of Nigeria lost," he stressed.