AMVCA 2022: Nollywood Actress, Uchenna Nnanna Rededicates Award To Sister Who Died In Sosoliso Plane Crash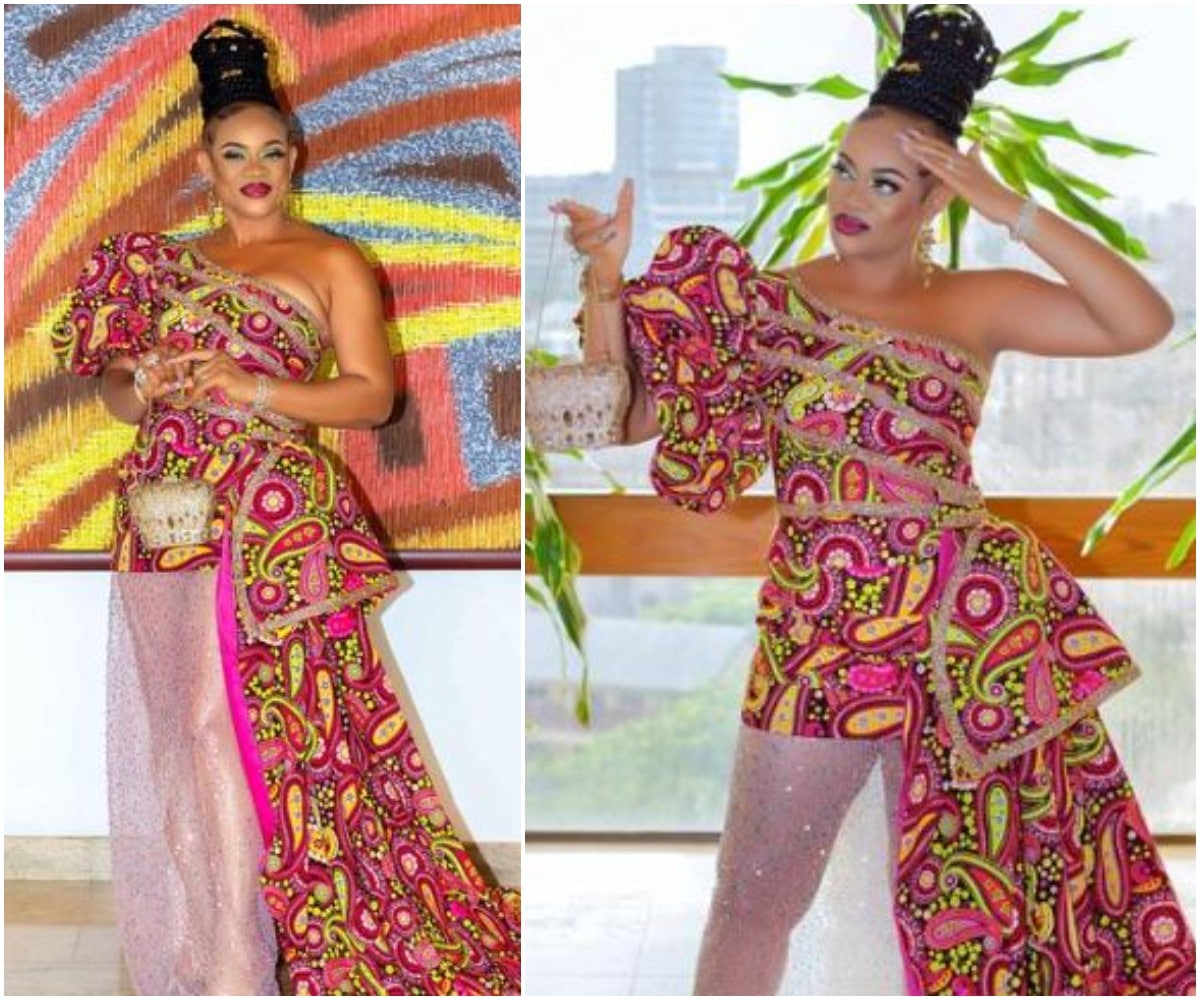 Nollywood actress cum movie producer, Uchenna Nnanna Maduka has taken to social media to rededicate her Africa Magic Viewers' Choice Awards (AMVCA)  to everyone who helped in her success including her sister who died in the Sosoliso plane crash.
Naija News reports that the mother of two who won the AMVCA's Best Indigenous movie (Igbo) award took to her Instagram page to pen down an appreciation note to everyone and her late sister.
According to actress Uchenna, she did not get to where she is alone as it took a whole village. She also added that the award was all her late sister wanted for her.
She wrote, "INDEED ITS A DREAM COME TRUE!🙌🙌🙌🙌 APPRECIATION POST🙏I didn't get here on my own alone. You are part of this success story and this history that was made on Saturday. I have been searching for the right words and each time I pick up my phone to type it's all tears. Tears of joy, yes fam look at us, over the years, we have toiled, we have worked, we have kept faith alive and just on this one God said this is it."
"For the records this is my 5th movie which I produced myself and so hope this makes you understand the dept of my gratitude to God. I am re-dedicating this award to God Almighty who made it possible. Then to my late parents, My dearest mother Daylight nnem and Iyom Jesus who taught me how to pray and to always remain focused in life. My father Ezeudo the man of peace who taught me that hard work really pays. I am happy I never forgot all you taught me. Your legacies lives on."
"Hmmm to my immediate elder sister Olaedo Nnanna who died in the Sosoliso plane crash, I'm very sure you are smiling down on me from Heaven because this was all you wanted for me.Then again I will still thank my husband, my children, my wonderful siblings, My loving Mother in-law and my husband's siblings. @richie_ten @mikeymilanom."
"Then to you my friends, relatives and fans who have turned family. I recall how you all bombarded my comment section and dm after we were nominated to ask how you can vote till I told you all we needed was prayers. You didn't disappoint. We got here Fam through prayer alone and nothing else. Thank you. When [email protected] every protocols gives way."