FG Seeks Foreign Assistance Over Abduction Of Train Passengers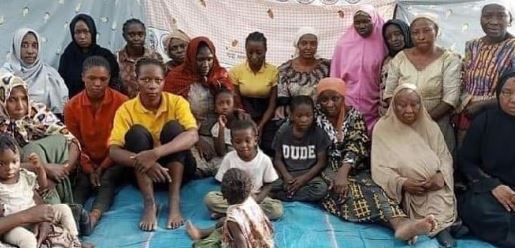 The Federal Government is seeking foreign assistance and technical expertise to secure the release of 68 passengers kidnapped on the Abuja-Kaduna train.
Recall that about eight persons were killed and 26 others injured when gunmen bombed the rail track and attacked the Kaduna-bound train.
The Managing Director of the Bank of Agriculture, Alwan Hassan; Sadique Ango Abdullahi and a pregnant woman who delivered a baby girl in the camp of the terrorists have been released so far.
The insurgents have asked the Federal Government to release their top commanders in different detention across the country in exchange for the kidnapped passengers.
However, a security source has told The Punch that negotiations between the government and the terrorists have broken down.
The source who is privy to the negotiations said the insurgents are insisting on a swap of their men in custody with the kidnapped passengers.
He added that the Nigerian government is seeking foreign assistance to resolve the deadlock.
He said: "The negotiation has literally broken down; the bandits/terrorists are still insisting on swapping their commanders in custody with the abducted passengers. The government is seeking foreign assistance to resolve the deadlock."