2023: Presidency Speaks On Fate Of Ministers Who Withdrew Interest To Run For Office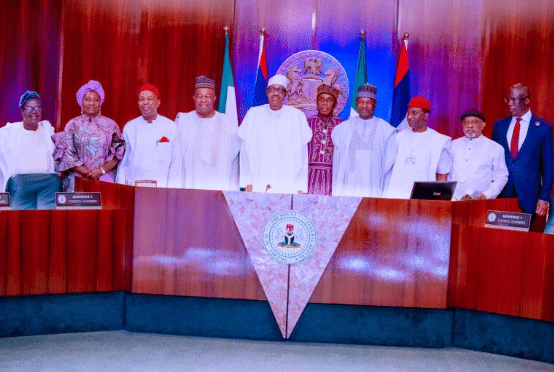 The Presidency has reacted to the ministers who withdrew their interest in seeking elective positions ahead of the upcoming primaries of the All Progressives Congress (APC).
Naija News reported that President Muhammadu Buhari had directed ministers and heads of government agencies seeking elective offices to resign on or before May 16.
On Friday, the President met with the ministers with political ambition during a valedictory session organised at the Council Chamber of the Presidential Villa, Abuja.
However, some ministers have jettisoned their political ambitions and decided to remain in office before the expiration of the President's ultimatum.
Some of the FEC members who have made a u-turn include the Minister of Labour and Employment, Chris Ngige; Minister of Women Affairs, Pauline Tallen; Minister of Justice and Attorney General of Federation, Abubakar Malami.
In an interview with Daily Trust on Sunday, Presidential Spokesman, Garba Shehu, said only President Buhari will take a decision on the fate of ministers who made a u-turn.
Shehu stated that the president would determine if it was illegal for the ministers to return without being re-nominated.
When asked if President Buhari will re-nominate them for Senate screening and approval, he said: "That is for the president to decide."
Meanwhile, a Senior Advocate of Nigeria (SAN), Femi Falana, slammed Ngige and Malami for allegedly withdrawing their resignation letters in order to remain members of the cabinet.
Falana said the ministers who had submitted their resignation letters cannot return to the cabinet either of their own volition or on the directive of the President,
He had stated, "The resignation of any person from any office established by this constitution shall take effect when the writing signifying the resignation is received by the authority or person to whom it is addressed or by any person authorised by that authority or person to receive it.
"Since the resignation of the former ministers has taken effect, they cannot return to the cabinet either of their own volition or on the directive of the President."