'It's So Frustrating Dressing Up My Baby' – Actress Uche Ogbodoo Cries Out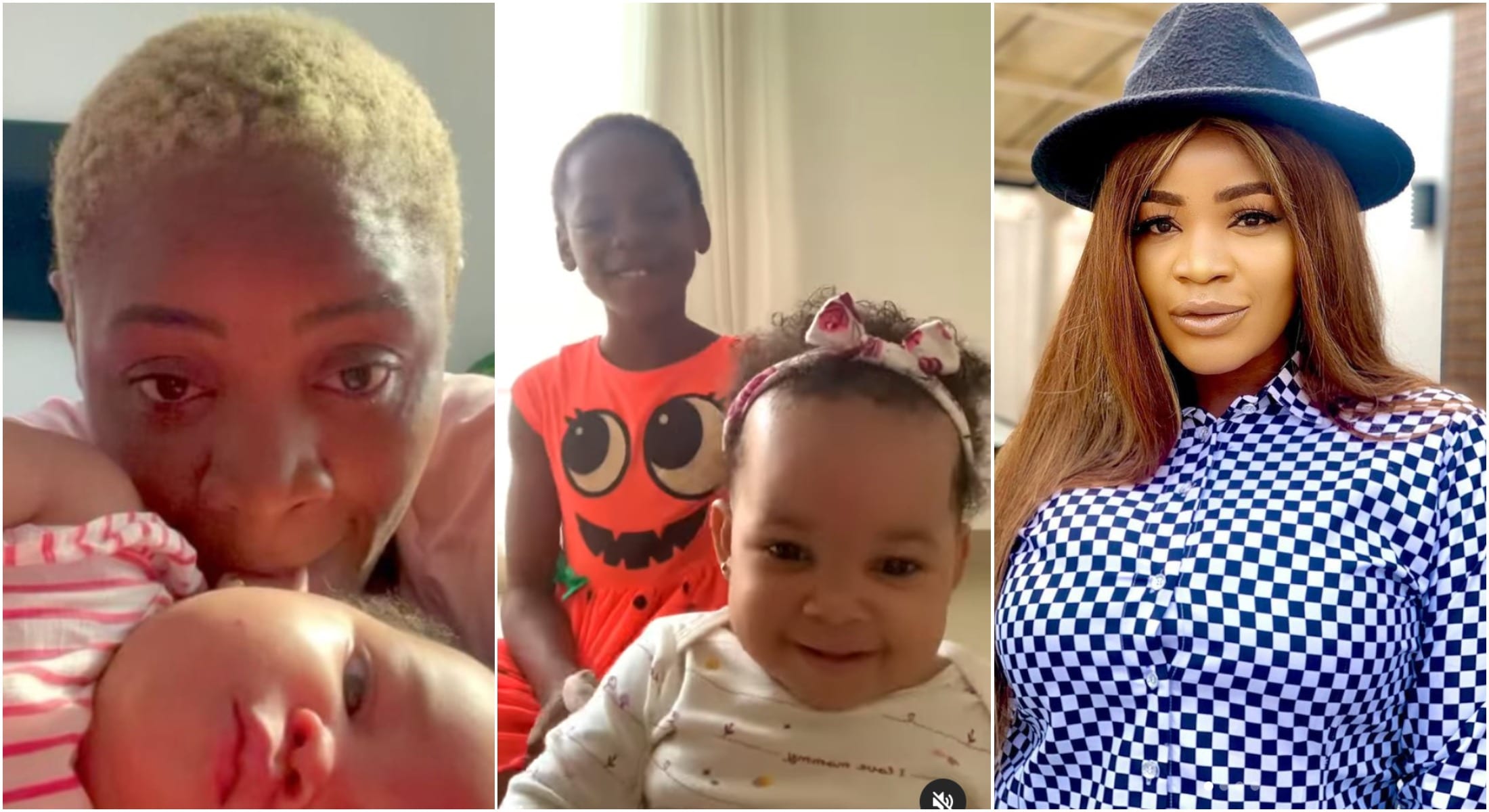 Nollywood actress and mother of two, Uche Ogbodo has taken to social media to lament the difficulty in dressing up her baby.
Many mothers are always eager to dress their baby with beautiful accessories but can be frustrated when the child isn't comfortable with it and repeatedly pulls it off.
Faced with the situation, Uche Ogbodo in an adorable video shared on her Instagram page urged her fans to drop a comment telling her baby that her hair band looks good because she wants to take it off.
According to Uche Ogbodo, it's so frustrating dressing up her baby girl because she doesn't like the extras on her body.
She wrote: "Bunny's Online Aunties n Uncle's pls tell your Bunny that this Hair band looks good on her becos she wants to take it off ooo"
it's so frustrating dressing Lumina Up as a Baby girl she doesn't like all the extras that comes with baby girls oo. I have given all her stuff out to baby girls who like Iyanga but not my Bunny. As you are watching this Video she has already taken it off . @mildredshine n I have given up"