Soldier Selling Ammunition, Army Uniforms To Terrorists Arrested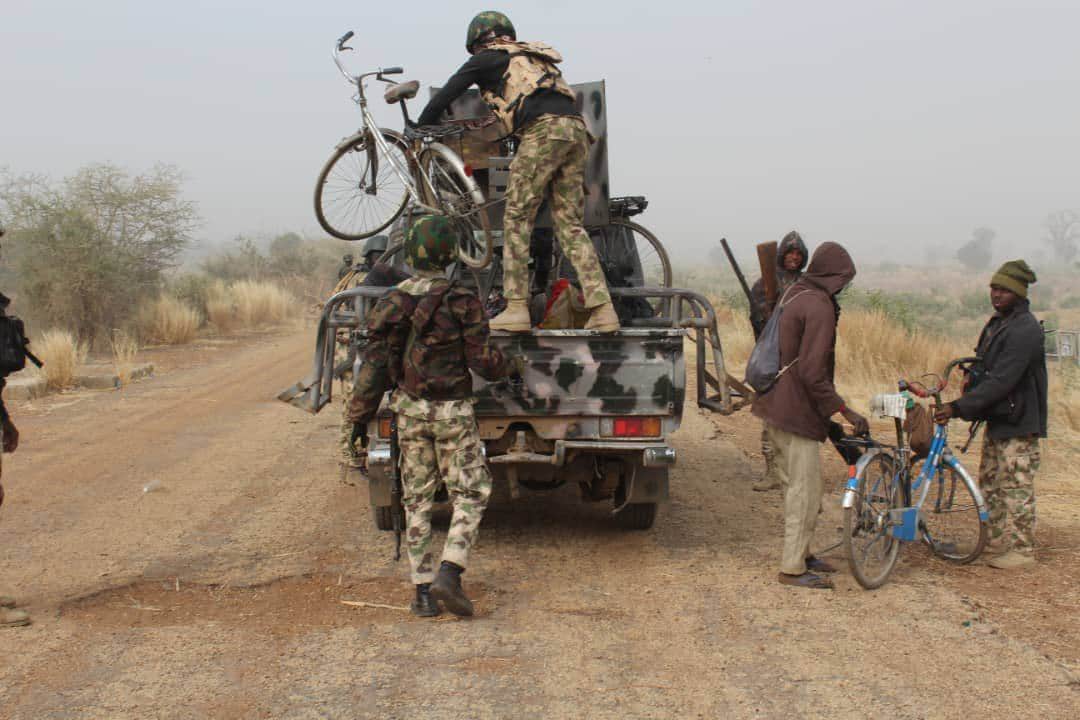 The Nigerian Army has apprehended an officer for selling ammunition and military uniforms to armed bandits in Zamfara State.
Naija News reports that the soldier identified as Bala Nura (19NA/78/3870) is attached to the Forward Operations Base (FOB) in Galadi village in Shinkafi Local Government Area of the state.
According to a military signal obtained by SaharaReporters, Nura was arrested by the military police on Wednesday and had been detained for further interrogation.
The signal stated that Nura confessed to selling 100 rounds of 7.62mm special each to the terrorists at the rate of N100,000.
The rogue soldier was also caught with 1,000 rounds of the same ammunition which he promised to sell to the terrorists for N1 million.
Meanwhile, the identity of a Nigerian Army Commander kidnapped by terrorists during an ambush on soldiers in Taraba State has been identified.
Naija News reports the abducted senior officer has been identified as Lieutenant Colonel Ememike S. Okore (N/11717), attached to the 93 Battalion, Takum, Taraba.
Okore, who was illegally dismissed by the army authorities in 2015 but was reinstated in 2018, was part of the soldiers that were ambushed by the terrorists in Tati village on Tuesday morning.
The gunmen had attacked a military convoy and killed six soldiers during the process.
The military officers killed include Dauda Tata (7NA/44/4046), Yusuf Salihu (95NA/40/5031), Ndubuise Okonkwo (96NA/42/6911), Abdullahi Ibrahim (13NA/70/7901), Emmanuel Jerry (14NA/72/14051) and Sani Isa (14NA/72/15462).