PDP NEC To Take Decision On Zoning Today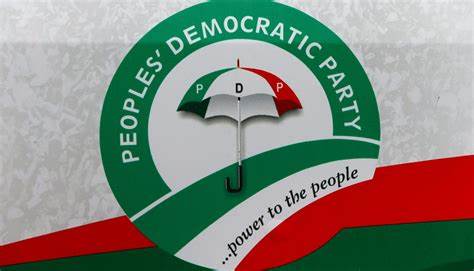 The Peoples Democratic Party (PDP) is set to hold its much-awaited National Executive Committee (NEC) meeting, today.
The NEC meeting, which had been postponed thrice, will take place at the National Headquarters of the party in Abuja.
Some of the issues to be discussed include the zoning and the venue where the presidential primary scheduled for May 28 would take place.
The report submitted by the 37-member zoning committee to the party's National Working Committee (NWC) would also be deliberated upon.
It is understood that the NWC would present the zoning report to the NEC at the meeting today and a final decision will be taken on the zoning matter.
Another issue to be discussed is the rumoured defection of former President Goodluck Jonathan to the ruling All Progressives Congress (APC) and his purported 2023 presidential aspiration.
It was learned that NWC and NEC members are said to be divided over the 17 presidential aspirants ahead of the crucial meeting set to take place today.
In a chat with Daily Trust, a leader of the party said the issue of zoning is not a big deal and would be settled at the end of the NEC meeting.
The PDP chieftain added that the consensus arrangement being muted by some aspirants was not dead.
He said: "What can you zone now after selling forms to everybody; to every aspirant. People from the South, North, and everywhere have bought forms, so what are you going to tell them. Even when your strong aspirants are from the North, how do you zone to the South?
"I can tell you APC refused to zone because PDP has not zoned. They want to force PDP to the South. But the party does not want to be forced.
"The final week to the primary is very crucial. I can tell you that a lot of things will still happen. The aspirants were 17, they said two have been disqualified, I can tell you that all the 15 will not go into the election.