'Genevieve Nnaji's PR Should Be Fired' – Nigerians Fault Painting Video Amidst Reports Of Battling Mental Issues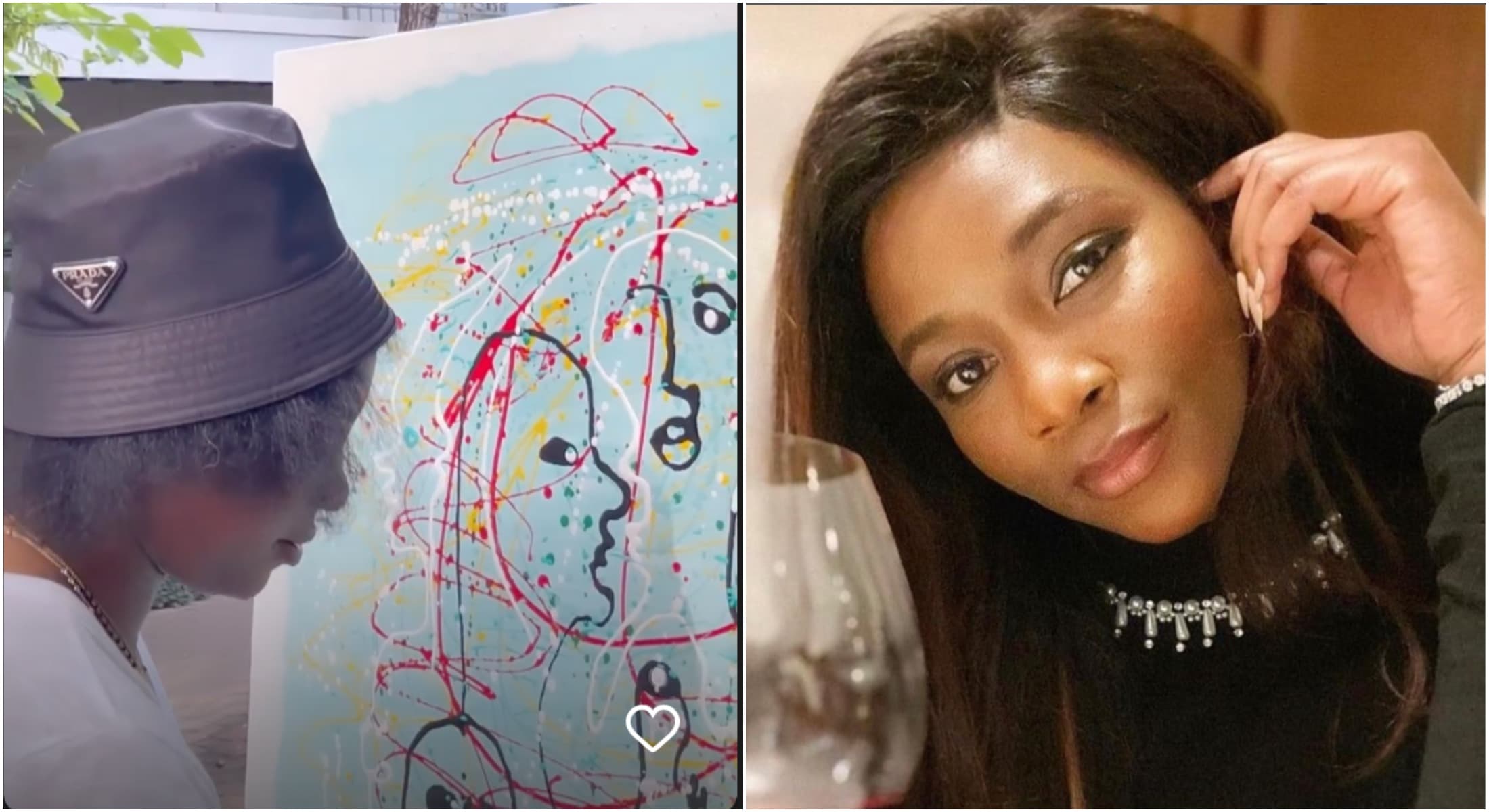 Nigerian OAP Dotun and other netizens have faulted the painting video of Nollywod actress Genevieve Nnaji amidst claims of battling mental issues.
Naija News had earlier reported that Genevieve Nnaji debunked the reports of battling mental illness with a video of herself painting and beaming with smiles.
However, some Nigerians have faulted the video with claims that Genevieve Nnaji is definitely going through a midlife crisis, and painting is a coping mechanism for mental health in rehab.
In a post shared on Instagram, Dotun questioned the use of such video to debunk the report noting that the timing was wrong.
Dotun opined the need to let people know the current state of Genevieve Nnaji was fine, but the PR team would have probably used a nice video of the actress in a yacht or somewhere nice.
He wrote: Whoever is handling Genevieve PR should be Fired. What was the need for that video? If you must put out a video, many her on a watch smoking cigar… sigh. The timing is wrong. The need to let people know she is fine is okay but not necessary. What's important is her not us.
Other netizens who reacted said Genevieve's video clearly shows a rehab posture noting that there are other videos and pictures of the actress that has not made it online which could have been used.
ihydeeniola wrote: Even if you wanted to debunk, I'm sure Genny has old pictures and videos which haven't made it to the internet and you could have used one to confuse people instead of this non***e Wow! Unless this was post to prove she is indeed mentally ill and getting help, this is so bad.
kalidorahair wrote: Sooo what?!! She's in rehab! She's getting treatment! What's there to debunk! What brand?!! She's loaded! If anything it's encouraging ! Why must people hide and pretend when it comes to mental health and drug abuse! She's getting the help she needs and the video is letting us know she's OK!
lizclothings wrote: The PR team needs to be sacked